Chris Mazdzer: Finding the Silver Lining in Korea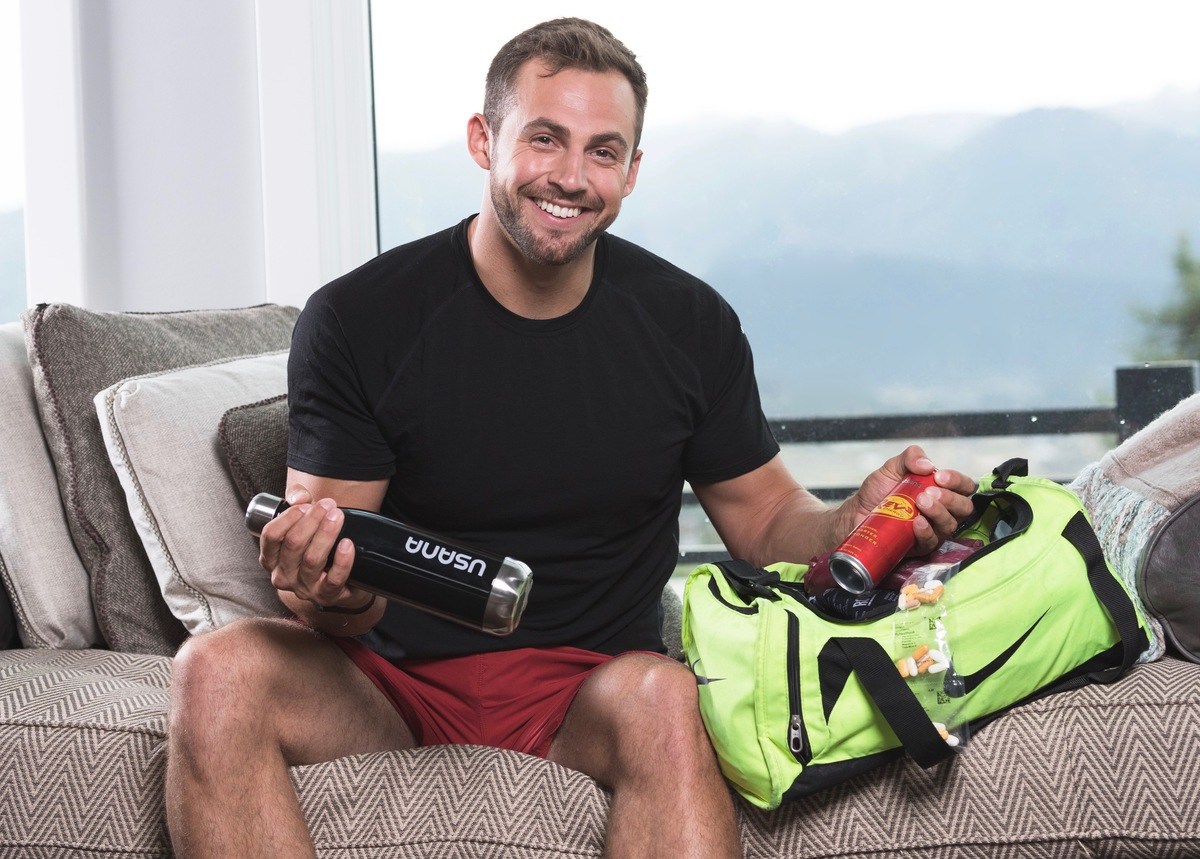 Prior to last month, Chris Mazdzer probably wasn't an athlete you were overly familiar with. Same goes for the sport he competes in—luge. But today, he's a household name and has taken the internet by storm since capturing the United States' first Olympic medal in the men's singles luge event.
As most stories go though, the road to silver wasn't an easy one for the veteran luger. The last two years took a toll on him physically and mentally, and there were days where he thought about leaving the sport behind. But Chris isn't a quitter. He just needed to get back to the root of it all.
Extreme Sledding
As a kid, Chris loved sledding. He loved racing down the hills and the adrenaline it gave him. As fate would have it, he grew up near one of the two luge tracks in the country—the Lake Placid Olympic Sports Complex in New York—and signed up for a local luge and bobsled program at the age of 8. The ultimate sledding situation for any energetic kid.
"When I first discovered luge it was one of the few things I looked forward to during the frigid winters in Lake Placid. It was the best part of my week, and I'd run from the bottom of the track and get as many runs in that I could. But as time went on and as I traveled more during my early teenage years, I began to see how fulfilling this sport was even outside of competition," explains the 29-year-old athlete.
Now, after more than two decades later, hundreds of competitions around the world, and three trips to the Winter Olympics, the American luger still loves the sport as much as he did all those years ago. But that's not to say he didn't face hardships along the way.
True Grit
Just five weeks ago Chris contemplated walking away from it all. The last two years hadn't delivered the results he sought and things still didn't seem to be going his way. For a brief moment, he thought that maybe it was time to hang up his sled and focus on his next chapter—a career in financial planning.
But letting that doubt win would be too easy. He'd already been named to the team that would represent his country in South Korea. And he was still one of the best athletes in his field. He just needed to find the light that was hidden in the dark cave he'd been stuck in.
"I was down and at times openly expressed my frustrations, but deep inside me I knew quitting wasn't an option," he says. "I believed in myself and had to fight to mentally separate the results I was getting from what I knew I could achieve. I couldn't have done it with the support of those around me. Having that outside perspective helped me change my own and helped me adjust my attitude."
Silver Lining
Fast forward to February 11 when Chris prepped for his fourth and final run of what he had planned to be his last hurrah. Sitting in fourth place, he knew he had a chance at a podium finish, but he wasn't worried about that. Sure, it would be nice, but for the first time in a while the passion he'd always carried for his sport was back and he was enjoying every minute, win or lose.
It was time to lay everything on the line and appreciate all the highs and lows that he'd faced to get him to that very moment. It was time to do what he'd trained his whole life to do—sled.
"My greatest accomplishment of my career is winning the silver medal at the Olympics. Not because it was a difficult race, but because of the struggle that I had faced leading up to that event," he explains. "Staying motivated and never giving up I think was my greatest accomplishment. Even when things didn't look good I kept fighting because I believed in myself because I knew I was better than what the results showed."
Chris's new and historic piece of hardware is more than a piece of silver. It represents years of sacrifices, doubt, successes, failures and dedication to the boy that just wanted to go fast on his sled.
Be sure to catch Chris on tomorrow's episode of The Dr. Oz Show where you'll see him speak about his silver medal experience and USANA's very own HealthPak™. 
7 Facts About Chris
Why he trusts USANA: The biggest part about having USANA helping me out is that they provide me with nutritionals that I can trust. Right now, in the Olympic sport, if you fail a drug test you're banned for four years which essentially means that your career is over. Because of that, you have to be 100 percent confident in what you're putting into your body and even though I used to believe that eating food could provide me everything that I need to stay healthy, I now know that this isn't necessarily the case. I trust USANA because I've seen their facility and it's to the highest standard. I know what I take is clean, safe, and nutrient rich.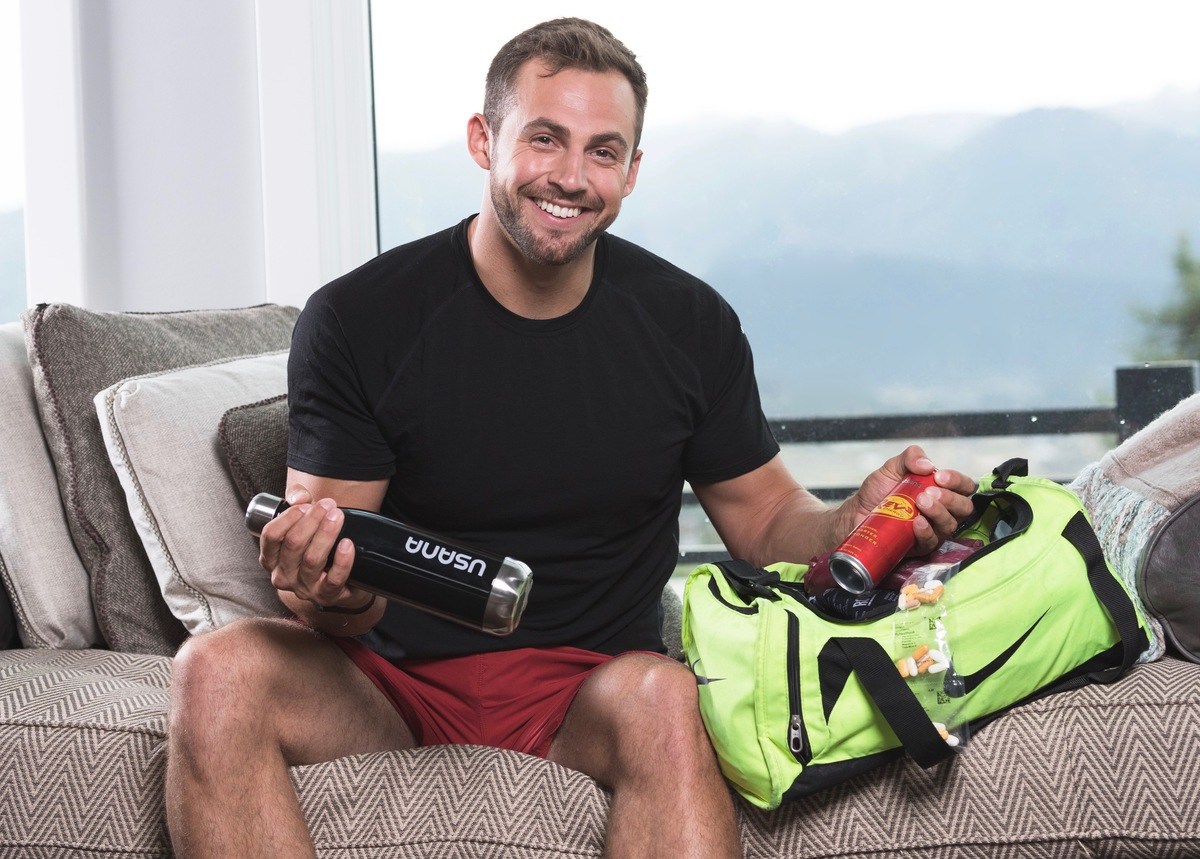 His favorite go-to USANA product: The SportsPak is my favorite. It's easy to travel with and provides everything I need in a single pouch. I take it every morning in addition to Vitamin D and BiOmega™. After training, I like to supplement with a USANA MySmart® protein shake with a Dark Chocolate Optimizer.
The exercise he never skips: Clamshells. Although this is not an exercise that you typically see it has been extremely important for my longevity in the sport. It's a glute activation exercise where I am laying on my side and I am just lifting my top knee by squeezing the top glute. They help me engage my glutes which allows my body to fire in the correct sequence and maintain better form while doing all of my lifts.
Where you'll find him in the off-season: Outside somewhere. Some of my favorite activities to stay in shape during the off-season include mountain biking, rock climbing and exploring southern Utah. I love doing extreme and crazy things.
What he's most passionate about: Giving back to my sport that has given me so much. I believe that we have more capacity than we believe and can make a larger impact in others than we think. As an athlete representative to the executive board of the Federation of International Luge, I would like to help make this sport a better place for my friends, competitors and peers.
His five favorite artists: Brandi Carlisle, Avenged Sevenfold, Martin Garrix, Marshmello and Illenium.
Favorite social media channel: Instagram. Follow me @mazdzer!
*The mentioned athletes are either distributors or dedicated USANA product users who have received compensation and/or complimentary USANA products for their partnership with USANA.
https://whatsupusana.com/wp-content/uploads/2018/03/07192017_Athlete-Photos_Proofs_339-2.jpg
859
1200
Allie Henderson
http://whatsupusana.com/wp-content/uploads/2019/11/USANA_Logo_Black.png
Allie Henderson
2018-03-05 05:06:05
2018-03-05 07:09:22
Chris Mazdzer: Finding the Silver Lining in Korea