Taekwon-do and USANA Go Hand in Hand, 3-Time Champ Says
"In competition, you prepare as much as you can so that you can perform to your best. Sometimes you win and sometimes it just doesn't happen. As far as the business side of USANA goes, sometimes there are people that are just not ready for true health, but it doesn't mean we failed! Teaching Taekwon-do has made speaking to people much easier, so when I start talking to people about USANA, I have had good practice!" — Theresa Stanley
As a child, Theresa Stanley dreamed of doing martial arts. She grew up in the era of The Teenage Mutant Ninja Turtles and the original Power Rangers, and wanted to test her skills. But it wasn't until she was a preteen and no longer thinking of being the yellow Power Ranger when her mother secretly registered her for Taekwon-do.
Now a three-time world champion and Western Canadian champion in Chang-Hon Taekwon-do, Theresa is glad her mother surprised her with lessons.
"I love the empowerment I get from training," Theresa told What's Up, USANA? "As a woman, I think it is important to be confident that you can physically protect yourself. Martial arts has also taught me to love myself and that I can achieve goals — ones that are as small as breaking a single board to large goals such as competing at the international level."
Coaching the Next Generation
Theresa competes two to three times a year at provincial, regional, national and international levels. But her passion isn't earning medals. It's coaching.
"I have been competing as a black belt for almost 10 years," she said. "Winning medals as an individual is amazing and as a team it's even better. However, coaching a black belt who I have taught since they were 8 years old to a gold medal is a feeling like no other. To me, it's a bigger accomplishment than any of the medals that I have ever won. As Taekwon-do instructors, part of our creed is to see our students surpass us."
That doesn't mean Theresa can just sit back, though. In many ways, her students are learning through her example. Theresa recently earned her fifth-degree black belt. Like preparing for competition, it took hours and hours of training time and a good deal of humility to achieve her goal.
"I have a wall at one studio that shows pictures of me as a green belt to show my students that I was once where they are today, and with perseverance and hard work, anyone can achieve great things," she said.
The hard work has paid off for Theresa and her students, but sometimes even the best-trained athletes get worn down. Not too long ago, intense physical training and the mental stress from running a studio and finishing a business degree started to catch up with Theresa. It finally got to the point where one of Theresa's students, USANA Silver Director Karen Sievwright, came to her with a box of Essentials and a box of USANA Probiotic and told her she looked horrible and needed to take them. Theresa immediately liked the results. "Then I was introduced to Rev3 — the rest is history," she said.
Sharing the Love of Health
Theresa liked the products so much she decided she wanted to share them and recently became a USANA Platinum Pacesetter.
"In the fitness world there are so many products that we are bombarded with — some of them are good and some of them have no value at all," she said. "USANA really stood out because of their relationship with Olympians. This year (2012) was also my first year at Convention, and I wasn't really sure what to expect, but it absolutely blew me out of the water. USANA is genuine in their vision to spread health and wellness to the world with amazing products — that integrity really resonated with my martial arts side."
Taekwon-do and USANA go hand in hand, Theresa says. That's why she and some other women who are passionate about health and wellness, Krista Zaft and Karen Sievwright, have started what they call the Sexxy Smart program. The three women wanted to find a unique way to promote a whole way of living — one with no diets, no starvation and less stress.
The trio based their program on the principles taught in Carmen Marshall's Live Well program, but added their own flair, Theresa said. "Using USANA's RESET and the food products we coach women through a four-week program to help teach them about low-glycemic living. Every week, the participants send in food journals so the coaches can help understand their eating habits, but it also keeps clients accountable."
Fitness and self-care seminars are also offered. "We do this because we believe that weight loss and health isn't just about food," Theresa said. "We want our clients to have a mind-body connection. Ultimately, we build relationships that last. … Being Sexxy Smart is not just a challenge, it is really a lifestyle and a life changer for so many people."
Theresa has great plans for her future with USANA, and that includes her vision to extend the Sexxy Smart brand and create a family, kid-centered program. "With childhood obesity rates ever increasing, I feel it's important to start teaching whole families how to eat healthy, low-glycemic foods and supplement our bodies for overall health. The BiOmega™ Jr. and the Go Nuts 'n' Berries nutrition bars are two kid-friendly USANA items that just fit perfect with my vision!"
Theresa also hopes to keep growing her Taekwon-do career. Phoenix Taekwon-do keeps growing and she'd like to move one of her studios into a bigger, more up-to-date building. "I honestly believe Taekwon-do is a community changer because we teach the children so young, so I am hoping to find community members that see the value in what we do to help make it possible," she said.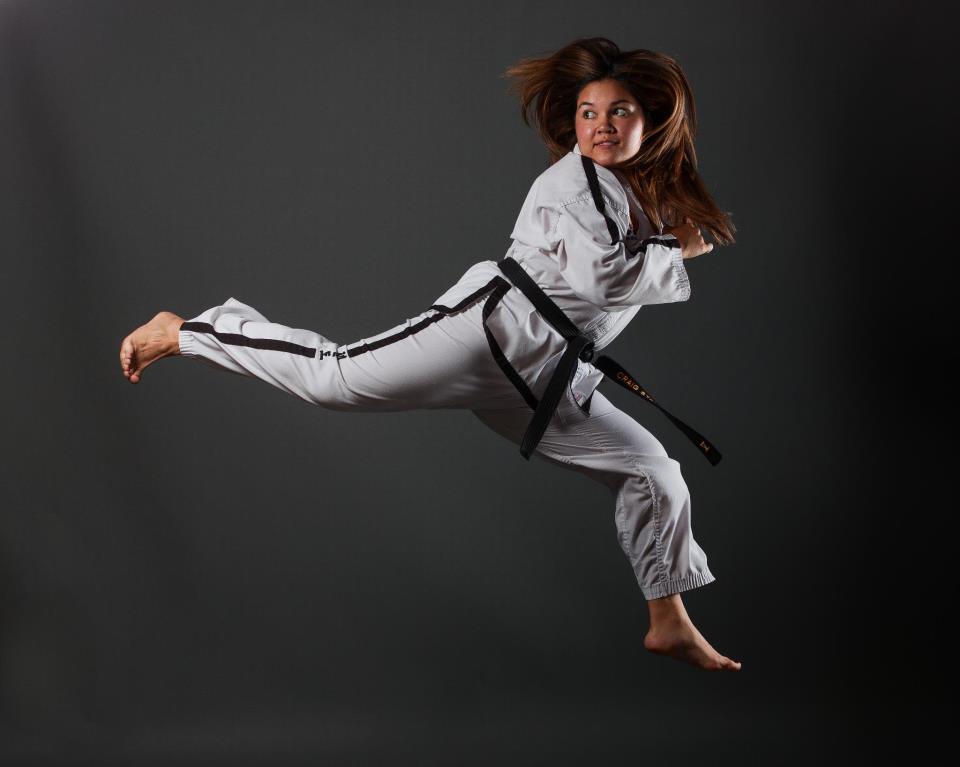 Celebrating Your Story is a What's Up, USANA? series spotlighting various Associates who are doing extraordinary things. If you know someone who should be featured, please email us at [email protected] with "Celebrating Your Story" in the subject line.
*These statements have not been evaluated by the Food and Drug Administration. This product is not intended to diagnose, treat, cure, or prevent any disease.
*The mentioned athlete is either a distributor or dedicated user who has received compensation for his/her partnership and/or complimentary USANA products.
We're proud to bring you the freshest content on the web! Follow USANA on Twitter, like our USANA Facebook page and enjoy the latest videos on the official USANA YouTube channel.

Learn what USANA is doing to make the world a better place.
Discover what USANA products can do to boost your health today by taking this brief online Health Assessment.
https://whatsupusana.com/wp-content/uploads/2012/09/Theresa.jpg
1080
1920
Jessica Whiting
http://whatsupusana.com/wp-content/uploads/2019/11/USANA_Logo_Black.png
Jessica Whiting
2012-09-10 08:00:35
2017-02-22 11:14:05
Taekwon-do and USANA Go Hand in Hand, 3-Time Champ Says