USANA Growth 25: All in a Day's Work
USANA Associates across North America are arriving in Punta Cana, Dominican Republic today for USANA's 2012 Growth 25 retreat. Check things out a day early and learn what it's like at the friendliest place on earth.
——–
The day began as if under protest. Cold and rainy, the indifferent sun didn't rise so much as it allowed shades of gray to slowly creep across the sky.
Atlanta.
It was so cold I wished I'd brought a second jacket. That, and some Pure Rest™, since my body had refused to sleep in a locked and upright position on the red-eye from Salt Lake City. But all of that was about to change.
Punta Cana.
My connecting flight to the Dominican Republic was filled with a collective excitement from the passengers headed for paradise. I didn't blame them; I was going there myself, to cover USANA's exclusive 2012 Growth 25 retreat — awarded to the 25 Associates in North America who grew their business the most over the previous year.
The plane landed and we stepped out onto the tarmac. It was 50 degrees warmer than it had been in Atlanta, and so humid my glasses fogged over immediately. But there was a cool breeze blowing in from the sea, which made everything, well, perfect. I crossed the tarmac to the airport terminal, which was nothing more than a large hut with a thatched roof, where I collected my bag, cleared customs (a single kiosk reminiscent of Lucy's therapy booth in Charles Schultz' "Peanuts" cartoons), and walked out to the parking lot where I met Joseph and Felix, my drivers.
Now, it is my personal belief that the best baseball players in the world come from the Dominican Republic. I wasn't dissuaded from that theory when I learned my driver, Joseph, had played for the Atlanta Braves' minor league affiliates. Of course he had. But what's more, Joseph and Felix were the nicest people I've ever met. Everyone here is. From the customs clerk to the airport staff to everyone working at the Paradisus Palma Real Resort. The nicest, most eager-to-please people in the world.
I spent the rest of the day at the beach, with white and pink sand so soft it's like stepping onto a bed of freshly ground flour. And the Caribbean Sea itself is so blue and inviting even the good people at Crayola would have a tough time naming it.
The sky eventually turned pink and then brilliant red, as though the sun itself had decreed the order of events in the waning moments of twilight, and I thought about how far I had come since that bone-chilling morning in Atlanta. Some days feel like nothing can go right. Some feel as though nothing can go wrong. And some days are a mixture of the two — a daiquiri of depression blended with hints of sweet exultation. But it's those who get up in the morning — who refuse to let weather or personal circumstances stand in their way — that pave the runway to growth and success.
Of course, it helps to be in Punta Cana. Down here, the drinks are sweetest. Just ask any member of the Growth 25.
Follow the Growth 25 in Punta Cana on What's Up, USANA? Check out everything going on here in the Dominican Republic, and learn what you can do to punch your ticket to next year's Growth 25 retreat. Stay tuned!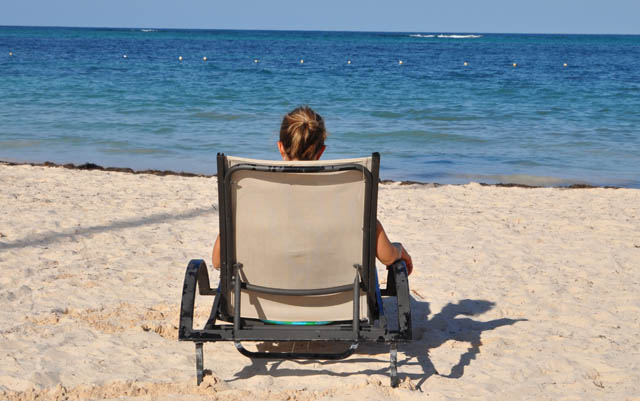 We're proud to bring you the freshest content on the web! Follow USANA on Twitter, like our USANA Facebook page and enjoy the latest videos on the official USANA YouTube channel.

Learn what USANA is doing to make the world a better place.
https://whatsupusana.com/wp-content/uploads/2012/11/Growh25-2012-Blog.jpg
356
640
Doug Giddings
http://whatsupusana.com/wp-content/uploads/2019/11/USANA_Logo_Black.png
Doug Giddings
2012-11-08 13:05:32
2017-02-22 12:56:11
USANA Growth 25: All in a Day's Work