USANA Athletes: Kick-Off the Year with a Bang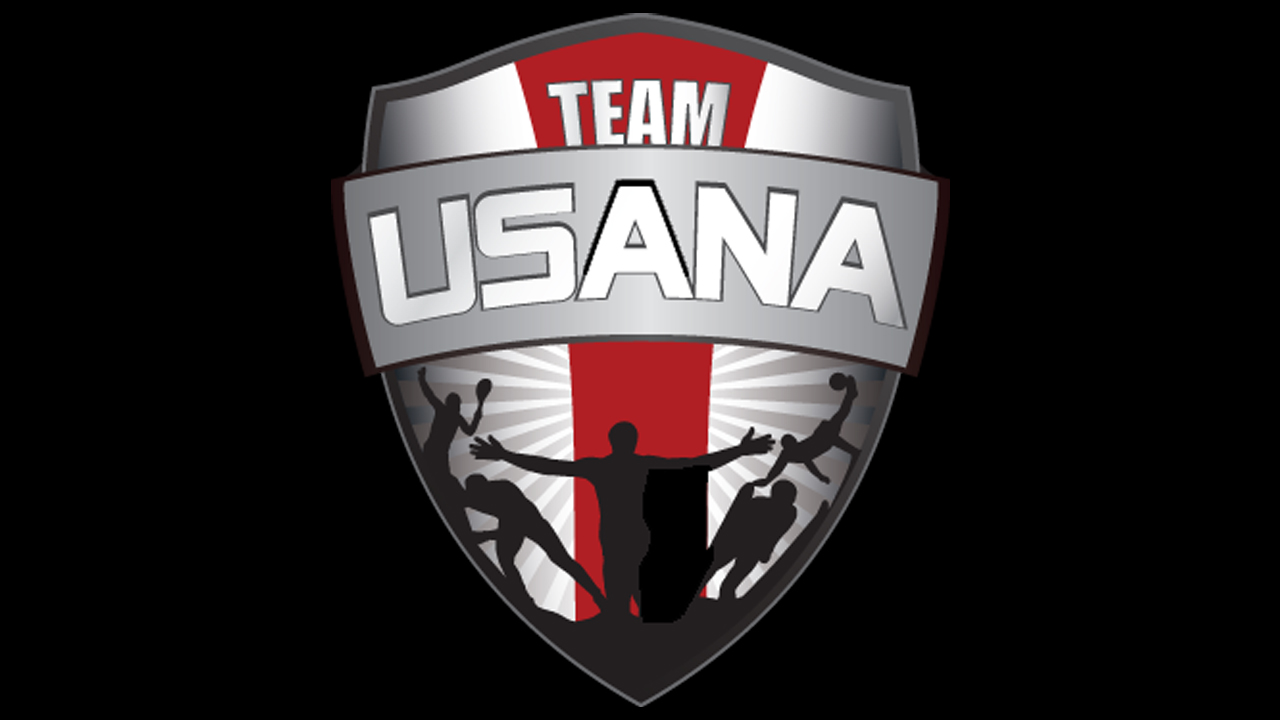 While more than 1.14 million households tuned in to watch Beyonce, commercials the Baltimore Ravens beat the San Francisco 49ers in Super Bowl XLVII this past weekend, USANA athletes were dispersed around the globe, doing what they do best — dominating in their respective sports.
Whether they were landing on World Cup podiums, securing appearances with top-notch media outlets or graciously promoting USANA through their personal social media accounts, Team USANA has started the year with a bang and isn't showing any signs of slowing down.
Game. Set. Match. History.
Although the Australian Open took place a few weeks ago, it's something that needs to be highlighted.
During the first grand-slam event of the season, USANA's newest WTA ambassador, Sloane Stephens, made history by defeating the legendary Serena Williams (3-6, 7-5, 6-4) in the quarterfinal round, to move on to her first grand-slam semifinal.
With this career-defining win, Sloane became the first American teen to reach a major semifinal (since Serena did it in 2001), and her victory marked the first time Serena has lost to a younger American.
Sloane later fell to world No. 1 Victoria Azarenka (6-1, 6-4) in the semifinals, but has since graced the homepages of ESPN and Sports Illustrated, and appeared on The Ellen DeGeneres Show and CNN!
They Make it Look 'Snow' Easy
The VISA Freestyle International and U.S. Grand Prix took place at Utah's Deer Valley and Park City Resort's last weekend, and the USSA athletes felt right at home.
Hannah Kearney, Heather McPhie and Eliza Outtrim swept ladies moguls.
Kearney took first in ladies dual moguls.
Patrick Deneen secured third in men's moguals.
Deneen took silver and Bradley Wilson took bronze in the men's dual moguals.
David Wise and Torin Yater-Wallace took gold and silver in the men's ski half pipe.
Maddie Bowman secured gold in the ladie's ski half pipe.
Arielle Gold took second in the ladies snowboard half pipe.
Luke Mitrani took third in the men's snowboard half pipe.
And while that was taking place in Utah, ambassadors Billy Demong, Taylor Fletcher and Bryan Fletcher spent the weekend in Sochi, competing in the FIS Nordic Combined World Cup. The US team came in seventh and is now preparing for the upcoming World Championships.
To top off a busy month, a handful of us from the corporate office met up with ambassador Grete Eliassen for a photo shoot last week and had a great time getting to know the talented skier.
Make sure to check back next month for the latest "So You Want to be Like …" blog post to learn more about Grete!
WSJ-USA Heads to Japan
Sarah Hendrickson competed in the Junior World Ski Jumping Championships last month, alongside teammates Nina Lussi, Emilee Anderson and Manon Maurer, and set a new hill record by 1.5 meters.
The junior team ended the event in eighth place, before Hendrickson and Lussi headed to Sapporo, Japan, to join the rest of the WSJ-USA team for last weekends World Cup event.
Despite erratic winds and a nearby earthquake, the ladies remained focused and ended the weekend with respectable results. Hendrickson landed on the podium with a third-place finish, Lindsey Van in eighth and Jessica Jerome in 15th.
The ladies will continue their WC journey in Zao, Japan Feb. 9-10.
Fastest Athletes on Ice
Some of the world's fastest speedskaters traveled to Salt Lake City last month for the Essent ISU World Sprint Championships and U.S. Speedskating took advantage of competing on their home turf.
Long-tracker Heather Richardson landed on the podium three of the four races to become the new World Sprint Champion and the first U.S. woman to earn the title since Jennifer Rodriguez in 2005! If that isn't impressive enough, she recently met up with ESPN the Magazine for a photo shoot, so make sure to look out for her in an upcoming issue.
The short track team has also been hard at work, wrapping up competition in Sochi this past weekend. J.R. Celski took bronze in the Samsung Short Track World Cup with a time of 1:27.069 in the men's 1000m and is now headed to Dresden, Germany with the rest of the team for another World Cup event.
Keeping Pace
Olympic marathoner, Meb Keflezighi was recently named 2012 Men's Marathoner of the Year by Running Times, and tweeted USANA the following message:
Meb is currently training for the 117th Boston Marathon that will take place April 15.
Follow Us!
For the latest news about our USANA athletes, make sure to follow us on Twitter (@TeamUSANA) and Facebook!
We're proud to bring you the freshest content on the web! Follow USANA on Twitter, like our USANA Facebook page and enjoy the latest videos on the official USANA YouTube channel.

Learn what USANA is doing to make the world a better place.
The future of personalized health and nutrition is now available with USANA's True Health Assessment.
https://whatsupusana.com/wp-content/uploads/2012/10/TeamUSANASlider.jpg
720
1280
Allie Henderson
http://whatsupusana.com/wp-content/uploads/2019/11/USANA_Logo_Black.png
Allie Henderson
2013-02-06 08:00:26
2013-05-03 09:54:09
USANA Athletes: Kick-Off the Year with a Bang