USANA Athletes: Are You In The Know?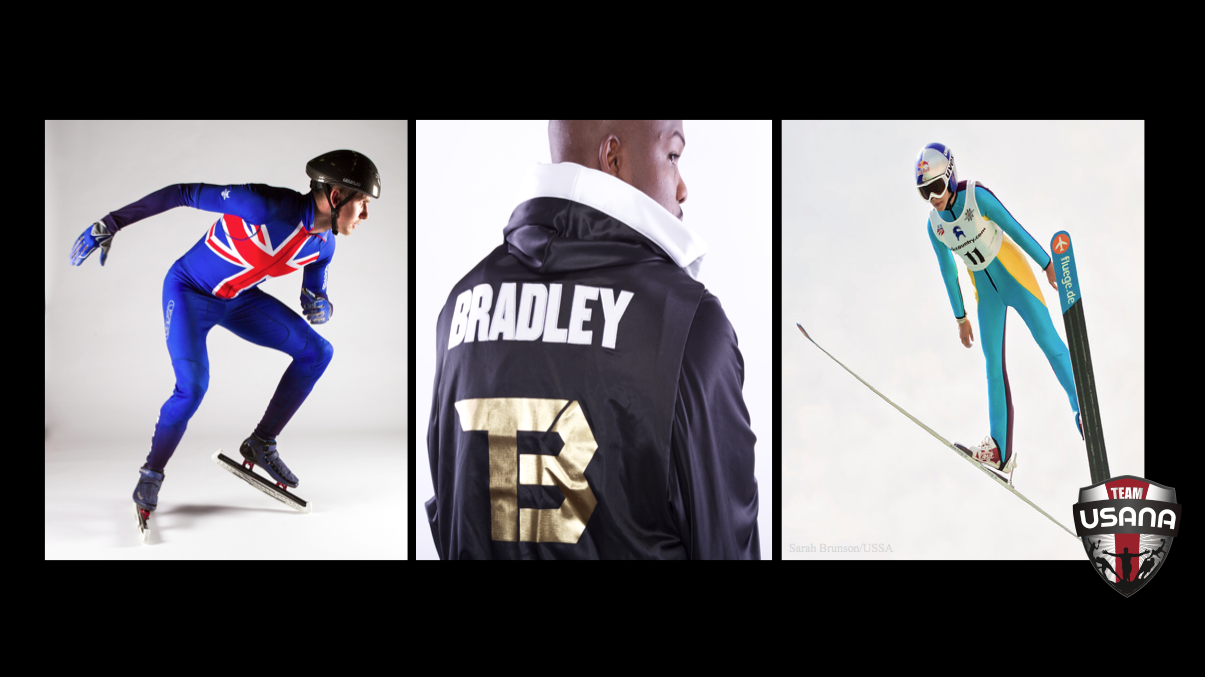 Sure, winter brings colder temps, ice and snow, but it also brings us a jam-packed schedule when it comes to USANA's winter athlete events!
While you've begun your Thanksgiving feast prep and holiday shopping lists, I have taken the time to make sure you stay up-to-date on the latest Team USANA happenings.
From speedskating to boxing, to football and skiing, here's what's going on between now and the end of the year.
On the Ice
Over the weekend, 165 short track skaters from 21 nations made their way to Montreal for the second world cup event of the year. At the same time, long track skaters competed in their first world cup event in Obihiro, Japan.
Short Track highlights, full results here:
John-Henry Kruger (USA) took third in the 500m, with a time of 40.62 seconds.
Park Se Young (KOR) secured gold in the 1500m with 2:12.69.
Min Jeong Choi (KOR) captured gold in the ladies 1500m and silver in the 1000m.
Suk Hee Shim (KOR) secured gold in the ladies 1000m and bronze in the 1500m.
Sin Da Woon (KOR) took gold in the 1000m (1:24.37), silver in the 1500m (2:12.85).
Ji Soo Jeon (KOR) captured silver in the ladies 500m in 43.48 seconds.
The ladies Korean squad captured gold in the 3000m relay in 4:09.98.
The men's Korean team took first in the 5000m relay (6:36.17), while the Great Britain squad took third (6:36.44).
Long Track highights, full results here:
Lee Sang-Hwa (KOR) took home gold and a new track record in the 500m, at 37.92 seconds.
Ivanie Blondin (CAN) secured gold in the women's mass start at 8:33.24.
Lee Seung-Hoon (KOR) captured first in the men's mass start with a time of 8:16.99.
Long trackers will next head to Seoul for this weekends competition, while short trackers will head overseas next month to Shanghai (December 13-15) and Seoul (December 19 – 21).
In the Ring
WBA Intercontinental Welterweight champion Bradley "Super Skeete" Skeete (18-0) of the United Kingdom will face Frankie Gavin (20-1) Saturday, November 29 at his shot at the British welterweight title and the vacant Commonwealth welterweight title!
Fellow undefeated UK boxer, and current English super featherweight champion Mitchell "Baby Faced Assassin" Smith (9-0) will also go for a title that night, as he faces Zoltan Kovacs (11-4) for the vacant WBO European super featherweight title.
Las Cruces native Austin "No Doubt" Trout (27-2) is scheduled to face Luis Grajeda (17-3) Thursday, December 11 at the Pechanga Resort & Casino, in Temecula, California. The fight will be available on ESPN2. #TroutNation
Coming off of his first and only loss, Timothy "Desert Storm" Bradley (31-1) is also stepping back in the ring next month to face Diego Chaves (23-2) in a scheduled 12-round welterweight fight at The Cosmopolitan in Las Vegas. The fight will air on HBO on Saturday, December 13.
On the Field
Rashad Jennings suited up for the first time in nearly a month (due to a minor knee injury) last week against the San Francisco 49er's, totaling 59 rushing yards on 18 carries, while adding four catches for 8 yards. Next up, Jennings and the NY Giants take on the Dallas Cowboys this Sunday.
Tyron Brackenridge was recently named to the CFL West Division All-Star team for a second consecutive year. The Saskatchewan Roughrider recorded 64 defensive tackles, three interceptions, three tackles for loss and three forced fumbles.
Hitting the Slopes
USSA's alpine, freeskiing and snowboarding athletes are getting ready to kick off the 2014-2015 season with a handful of events over the next couple of weeks, and luckily for us, all of the events will air on NBC!
WSJ-USA will head overseas to Lillehammer, Norway December 5 for the FIS Ski Jumping World Cup and then Notodden for the Continental Cup, December 12-13.
Follow Us!
Be sure to follow USANA Athletes on Facebook, and @TeamUSANA on Twitter and Instagram for the latest information about your elite USANA athletes.

*The mentioned athletes are either distributors or dedicated users who have received compensation for their partnership and/or complimentary USANA products.
We're proud to bring you the freshest content on the web! Follow USANA on Twitter, like our USANA Facebook page and enjoy the latest videos on the official USANA YouTube channel.

Learn what USANA is doing to make the world a better place.
The future of personalized health and nutrition is now available with USANA's True Health Assessment.
https://whatsupusana.com/wp-content/uploads/2014/11/Screen-shot-2014-11-17-at-4.41.53-PM.png
677
1205
Allie Henderson
http://whatsupusana.com/wp-content/uploads/2019/11/USANA_Logo_Black.png
Allie Henderson
2014-11-20 08:00:06
2015-07-30 14:42:12
USANA Athletes: Are You In The Know?