USANA Athletes: Team USANA Wraps Up Summer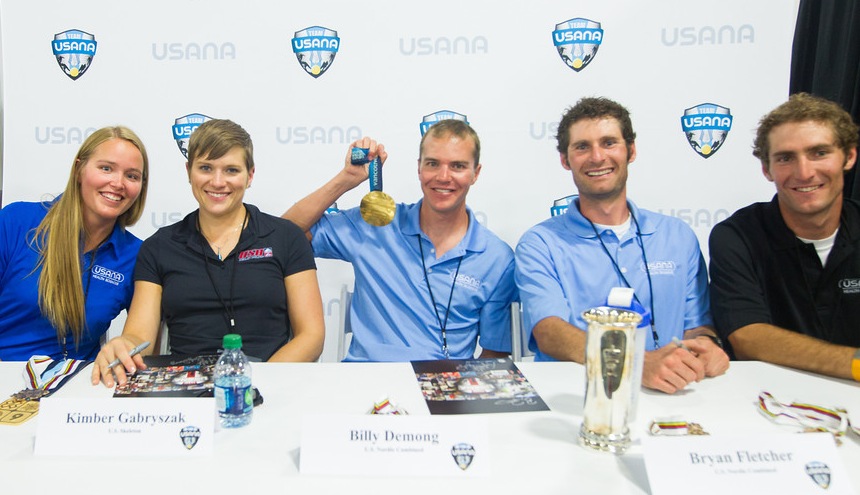 The leaves are starting to change colors here in Salt Lake, which can only mean one thing. Summer is on its way out and the fall and winter seasons are right around the corner.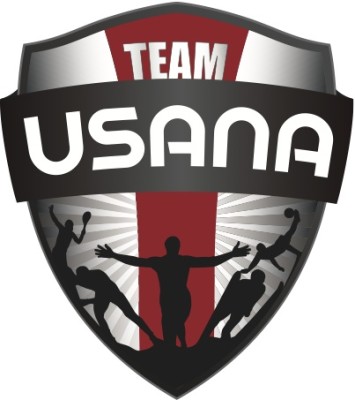 Thankfully, Team USANA is made up of elite athletes in a multitude of sports, so while we're sitting inside, wearing our oversized sweats and complaining about the winter chill, we can be reassured that we'll be able to watch our winter athletes in action as they prepare for their seasons, Sochi and more. Thank you, you athletic geniuses.
But before we say goodbye to the days of tanning and tank tops, let's first wrap up some of the latest summer fun and have a proper "Throwback Thursday." Let's #tbt part of this post to the day our athletes made their ways to #USANA13.
Team USANA at #USANA13
If you can believe it, Convention was nearly a month ago already, yet there are moments from that week the feel as though they just happened yesterday. In particular, the Friday of Convention — or what a few of us like to call "Athlete Day."
Imagine coordinating media, schedules, rehearsals, flight and hotel arrangements for 25 world-class athletes for weeks, just so you can have them all in the same facility for roughly eight hours. It's a lot of planning served with a side of stress and a helping of last minute changes. But once the day arrives, it's probably the most fun you could possibly have at work.
Not only were Carson Cook (Senior Manager of Athlete Relations) and Dan Bennett (Athlete Relations Coordinator) chauffeuring people to and from that day, they were responsible for making the magnificent Athlete Segment come to fruition alongside USANA Studios guru, Jason Nacey. Sure, I helped in my own ways with press and social media content, but really these three gentlemen are the ones that make the "magic happen" behind the scenes. I mean, remember when it "snowed" inside the EnergySolutions Arena? That was them.
So what else happened that you might not have seen onstage? A lot.
Epic thumb war battles between U.S. Slopestyle skier Grete Eliassen and former WBA World Champion Austin "No Doubt" Trout.
All in good fun, of course, for a Dr. Mehmet Oz spoof. Media interviews. And a lot of them that were being done during lunch, in between store signings and as early as 5 a.m. that day!
A lot of catching up with how athletes spent their summers and some intense "Rock, Paper, Scissors" matches along the way.
Photo shoots with some of our newest brand ambassadors and more.
Essentially it was a day filled with a lot of activities that included some of the world's best athletes and even cooler than that, people that have become real friends. Sure, some of them have Olympic medals, have stepped in the ring with the some of boxing's biggest names and set world records, but at the end of the day they're genuinely amazing and regular, down-to-earth people that I can't wait to see again.
So thank you to all of the USANA athletes who made it to Salt Lake City this year. Without you, Team USANA wouldn't exist.
US Open Updates
Last weekend Serena Williams was crowned the 2013 US Open champion, but how did our WTA Ambassadors fair during the year's final Grand Slam event? Not too shabby.
Sloane Stephens faced world No. 1 Serena Williams in the fourth round for what many considered to be a rematch to Stephens' triumphant win over Williams at the Australia Open earlier this year. While Sloane had a strong first set, she ultimately fell to the now US Open champ 6-4, 6-1.
Liezel Huber and mixed doubles partner Marcelo Melo made it to the quarterfinals, falling to Abigail Spears (USA) and Santiago Gonzalez (MEX) in three sets, while Huber and doubles partner Nuria Llagostera Vives (ESP) made it to round three in women's doubles.
Coming straight from New Haven with a new doubles title with partner Sania Mirza, Zheng Jie and Mirza were in the zone and made it to the semifinal round before falling to Ashleigh Barty and Casey Dellacqua of Australia, 6-2, 6-2.
Aleksandra Wozniak made her 2013 Grand Slam debut — due to a reoccurring shoulder injury — making it to the second round where she faced world No. 2 Victoria Azarenka, while 2011 US Open champion Sam Stosur was stunned in the first round by 18-year-old Victoria Duval.
Successful Surgery for Sarah
For those who haven't heard, World Champion ski jumper and Sarah Hendrickson underwent successful surgery on her right knee Aug. 29, due to an injury she sustained during a training jump in Obersdorf, Germany, on Aug. 21. While it's "too early to identify a specific recovery window, a full recovery is anticipated."
"Life has a crazy way of working out and this is definitely not the path I had planned," Hendrickson said. "I'm determined to make my coaches, friends, family, country and myself proud by working as hard as I can on my recover."
We wish her a healthy and speedy recovery, and in the meantime, encourage you to read this positive and inspirational story espnW wrote about the entire WSJ-USA team. 
Ready to Rumble?
Undefeated WBO Welterweight and USANA champ Tim Bradley is headed back to Las Vegas this fall to take on Juan Manuel Marquez at the Thomas and Mack Center on Oct. 12. If you can't make it to Sin City to see Tim defend his title in person, you can order the fight on HBO Pay-Per-View. The broadcast will begin at 9 p.m. EST.
Tim Bradley vs Juan Manuel Marquez – HBO Full Face Off with Max Kellerman
[youtube]http://www.youtube.com/watch?v=gq1GUpYlRXQ[/youtube]
Follow Us! 
For the latest USANA athlete's news, make sure to follow us on Facebook and Twitter (@TeamUSANA)!
*The mentioned athletes are either distributors or dedicated users who have received compensation for their partnership and/or complimentary USANA products.
We're proud to bring you the freshest content on the web! Follow USANA on Twitter, like our USANA Facebook page and enjoy the latest videos on the official USANA YouTube channel.
Learn what USANA is doing to make the world a better place.
Discover what USANA products can do to boost your health today by taking this brief online Health Assessment.
https://whatsupusana.com/wp-content/uploads/2013/09/Day-3-Pete-081-XL.jpg
495
860
Allie Henderson
http://whatsupusana.com/wp-content/uploads/2019/11/USANA_Logo_Black.png
Allie Henderson
2013-09-12 08:00:34
2017-02-22 10:54:56
USANA Athletes: Team USANA Wraps Up Summer