Team USANA: 30 Reasons to Celebrate in Sochi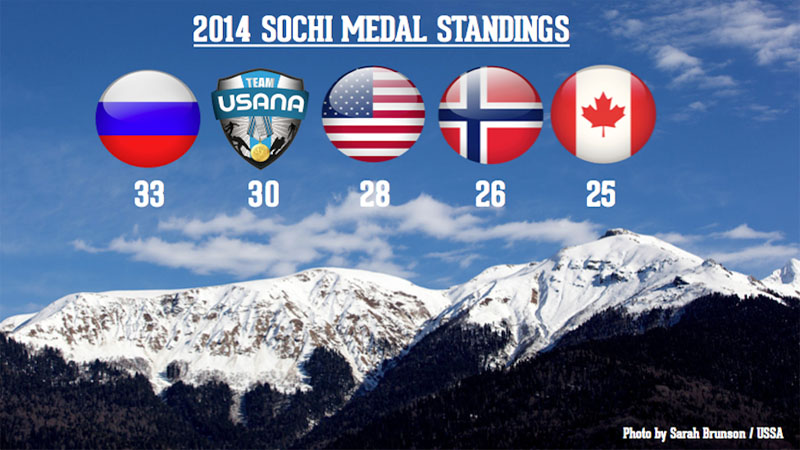 For 18 exciting days, thousands of people (myself included) were glued to their TVs, computer screens and mobile devices at all hours of the day and night, cheering on their favorite athletes and countries as they competed for coveted Winter Game gold.
And while there were moments of disappointment and frustration, there were also times filled with joy and inspiration.
For Team USANA there were 30 occasions to celebrate. That's 8 more times than the 2010 Games!
If Team USANA was a country, it would have placed second in the overall medal count with a solid 30 podium appearances — 13 gold, 7 silver and 10 bronze — and tied with Russia for the most gold hardware of the Games! But the fun doesn't stop there.
USANA's athletes set the bar high for future competitions, marking their places in history in nearly 10 events, including four inaugural Winter Games competitions.
When powered by a leader in nutrition, it only seems fitting that Team USANA would lead the way for its fellow competitors.
 Sochi Champions
Ambassador Meaghan Mikkelson-Reid secured Winter gold for the second consecutive time after Canada's women's hockey team defeated the USA, 3-2 in overtime.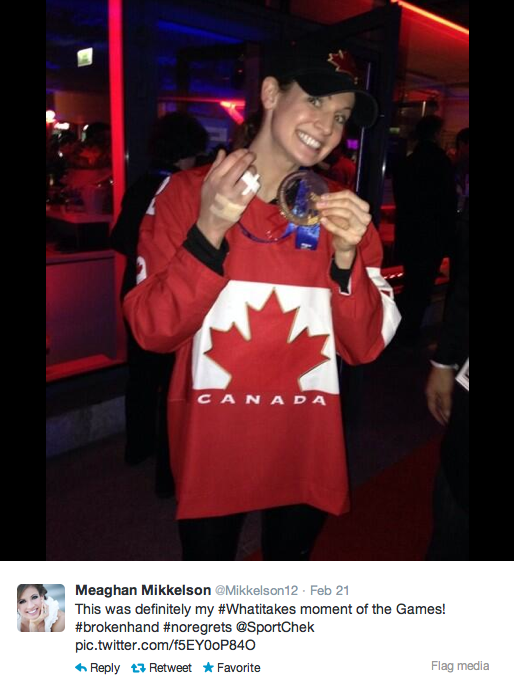 The U.S. Ski and Snowboard Association scored 17 medals (record 8 gold, 3 silver and 6 bronze) during the Games, including historical gold for both men and women, in the inaugural ski halfpipe and slopestyle snowboarding events!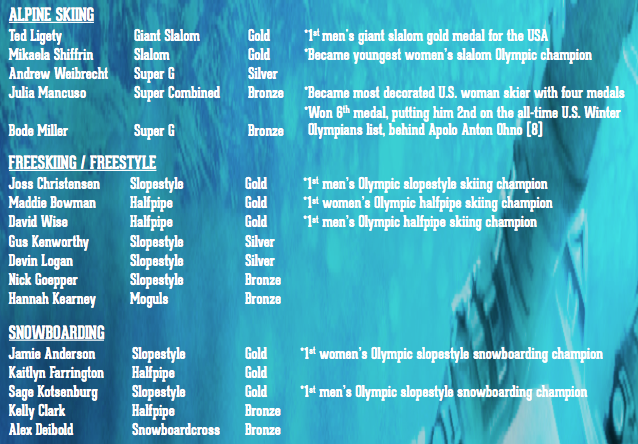 U.S. Speedskating short track athletes J.R. Celski, Eddy Alvarez, Chris Creveling and Jordan Malone took home the team's only medal of the Games, capturing silver in the 5000m relay.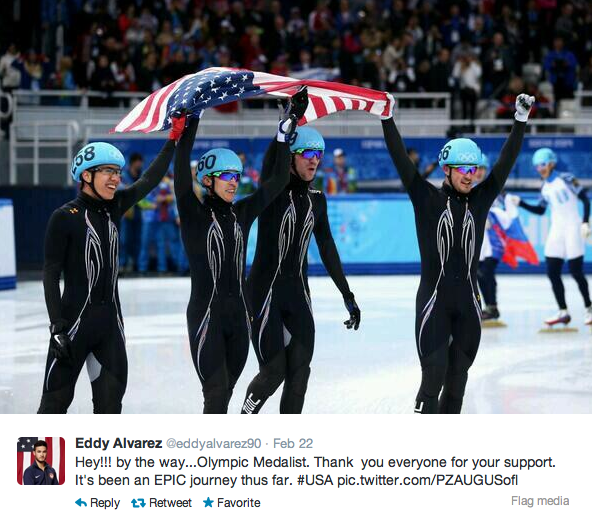 Erin Hamlin of USA Luge secured bronze in the women's single event, becoming the first American luger to medal at any Winter Games.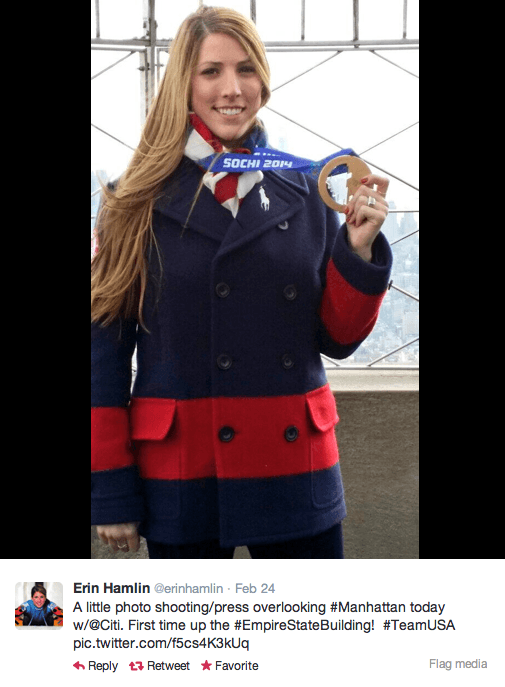 Speed Skating Canada captured 1 gold, 2 silver and 2 bronze medals during the Games, two of which were earned by long tracker Denny Morrison. Morrison captured silver in the 1000m after teammate Gilmore Junio generously gave up his spot in the race.

Five USANA-sponsored athletes of South Korea's Speed Skating team brought home five medals, three of which (2 gold and 1 bronze) were secured by Park Seung-hi!
We also congratulate all of our Biathlon Canada, Cross Country Canada and Great Britain Short Track Speed Skating athletes on their tremendous achievements in Sochi, and can't wait to see all of our winter teams compete in the 2018 PyeongChang Games. 
Introducing…
Only a couple days before the Games began, USANA teamed up with U.S. long track speedskater, Heather Richardson and welcomed her as one its newest Brand Ambassadors!
"I'm really excited to be working with USANA," Richardson said. "I love to partner with companies who have truly been part of me becoming the best athlete I can be and I thank everyone at USANA for standing behind me and the entire US Speedskating Team."
As the 2013 World Sprint Champion and 2013 US National Sprint Champion, the 35-time World Cup medalist headed to Sochi for her second Winter Games appearance. While she didn't reach the podium, Richardson finished 8th in the 500m and 7th in the 100m and 1500m to record her best Winter Games results yet.
Follow Us!
For the latest news about our USANA athletes, follow us on Facebook, Twitter and Instagram (@TeamUSANA)!
*The mentioned athletes are either distributors or dedicated users who have received compensation for their partnership and/or complimentary USANA products. We're proud to bring you the freshest content on the web! Follow USANA on Twitter, like our USANA Facebook page and enjoy the latest videos on the official USANA YouTube channel.

Learn what USANA is doing to make the world a better place. 
The future of personalized health and nutrition is now available with USANA's True Health Assessment.
https://whatsupusana.com/wp-content/uploads/2014/02/Team-USANA-Sochi-Medal-Standings.jpg
450
800
Allie Henderson
http://whatsupusana.com/wp-content/uploads/2019/11/USANA_Logo_Black.png
Allie Henderson
2014-02-27 08:00:51
2017-08-09 11:33:51
Team USANA: 30 Reasons to Celebrate in Sochi