USANA Associates Giving Back: Zumbathon, Bike Rides, & More
Throughout the year the USANA family generously donates its time and money to support the USANA True Health Foundation.
What's Up, USANA? often receives notes about innovative events designed to help raise funds for the foundation, an organization whose mission it is to provide the most critical human necessities to those who are suffering or in need. Needless to say, we have some passionate and creative Associates!
From time to time we like to highlight these admirable efforts. Here is just a sampling of what's reached our inbox recently.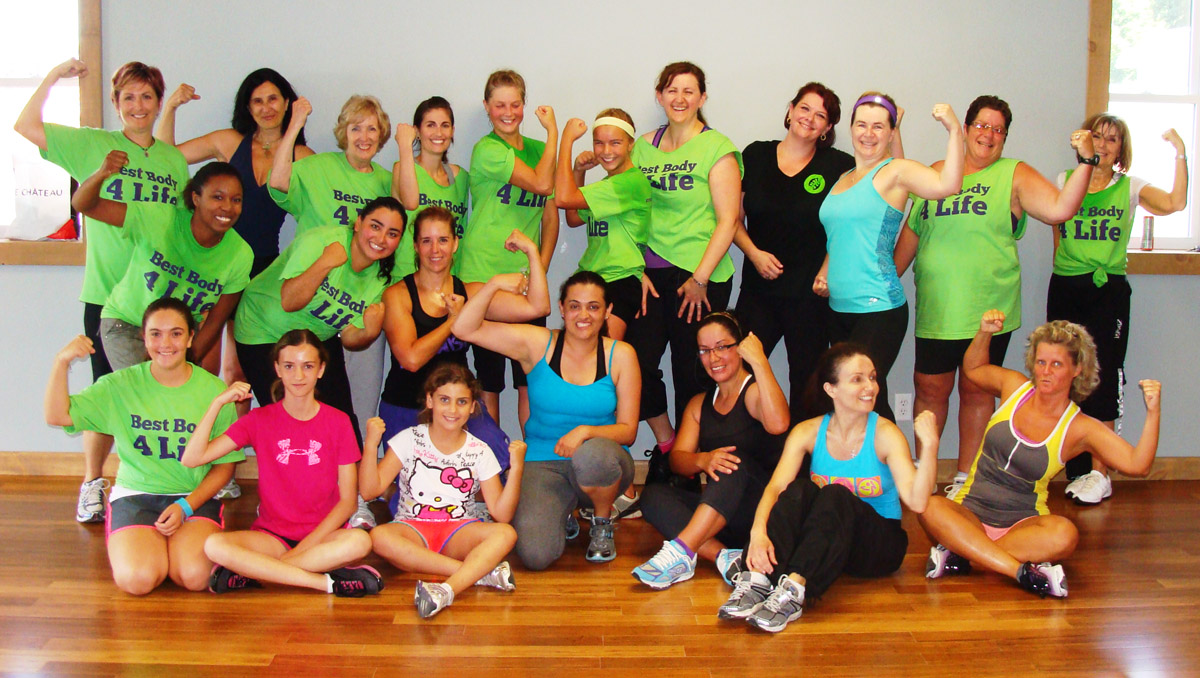 Zumbathon® — For a Cause
In July, USANA Builders Michelle Baranowski and Linda Murphy organized a Zumbathon® charity event in Grimsby, Ontario, to help raise funds for the Children's Hunger Fund, one of three programs that make up the USANA True Health Foundation.
It really helped bring the community together, Michelle says, and many local businesses chipped in by donating products and services to give away as prizes for participants.
The event raised $720, translating into 14,000 meals for children in need, Michelle says.
USANA, in particular, donated two premium tickets to the Rogers Cup tennis championship (congrats to lucky winner Laurie Didyk-Mindorff), as well as supplied Rev3 Energy™ for all participants.
"We would like to give a heartfelt thank you to all the contributing businesses, participants, donors, the fellow Zumba® Fitness family and the USANA family!" Michelle and Linda write.
The two are looking forward to the second annual Zumbathon® charity event next year.
Excellent job, everyone.
Ride for True Health
Chances are you heard about Chris and Heather Hartridge's 2,250-km bike ride — dubbed the Ride for True Health — that started in British Columbia and nearly two months later culminated in Salt Lake City.
The USANA Silver Directors did it to help raise awareness and funds for the USANA True Health Foundation.
It was such a pleasure meeting Chris and Heather at the 2013 USANA International Convention. I'm certain they're not done yet — keep an eye on their blog for future adventures.
Follow Isaiah Across America
I also had the opportunity to meet Isaiah Maynard at convention. He is a determined individual who plans to bicycle across the United States — from Port Townsend, Wash., to Martha's Vineyard, Mass. — in mid-2014.
"My goal is to be on the road for about two months," Isaiah writes on the Follow Me Across America website. "Throughout my ride I will be collecting donations for the USANA True Health Foundation, with an overall fundraising goal of $10,000."
Way to go, Isaiah. We'll be following along!
Fun fact: Isaiah crossed the finish line first in the Champions for Change 5K in Salt Lake City on Aug. 17.
Thousands of 'Champions'
It's always such a special moment when the oversized check is presented to the USANA True Health Foundation on behalf of USANA during our annual International Convention.
This year, your generous donations — due in large part to the phenomenal turnout for the Champions for Change 5K — resulted in $175,000 to help those in need. Thank you all.
And Finally…
Don't forget to save your USANA Foods wrappers. Countless wrappers were recycled at International Convention and now recycling receptacles are available at our Home Office in the United States as well as at our international offices in Mexico, Canada and Australia.
Show Your Support
This just in: Our friends in Australia — USANA Health Sciences Castle Hill — helped raise $20,000 for the USANA True Health Foundation and presented a check to the Smith Family. The Smith Family charity helps disadvantaged Australian children get the most out of their education to create better futures for themselves.
Have you or someone you know organized a fundraiser to support the USANA True Health Foundation? If so, let us know and we'll do our best to mention the philanthropic effort in one of our future blog posts.
As always, we welcome direct contributions to the USANA True Health Foundation. Don't forget to like the USANA True Health Foundation on Facebook, follow it on Twitter and subscribe to the YouTube channel.
We're proud to bring you the freshest content on the web! Follow USANA on Twitter, like our USANA Facebook page and enjoy the latest videos on the official USANA YouTube channel.

Learn what USANA is doing to make the world a better place.
The future of personalized health and nutrition is now available with USANA's True Health Assessment.
View Tim Haran's profile
https://whatsupusana.com/wp-content/uploads/2013/09/USANA-True-HealthFoundation-Roundup-Featured.jpg
720
1280
Tim Haran
http://whatsupusana.com/wp-content/uploads/2019/11/USANA_Logo_Black.png
Tim Haran
2013-09-06 08:00:29
2017-09-11 08:38:32
USANA Associates Giving Back: Zumbathon, Bike Rides, & More