Where Are They Now? RESET Challenge Winner Paul Reynolds
Meet Paul Reynolds. He is one of my favorite people, an amazing photographer, and he will be turning 40 this year.
He also was one of the 2013 RESET Challenge: Destination Transformation winners in the total weight loss category.
During the 12-week challenge, Paul lost and incredible 49 pounds. By September of 2013, Paul had gone on to lose an additional 46 pounds for a total of 95 pounds lost! The best part? He's been able to maintain this current weight.
Here is Paul's story.
"I had been overweight most of my life; well into my youth. I had been obese for nearly 15 years prior to the 2013 challenge. Losing the weight was a great barrier for me. However, with belief in myself, a loving support group, commitment to the RESET weight-management program, and consistent physical activity I lost weight, forged a new healthy lifestyle, and won the 2013 RESET Challenge: Destination Transformation.
Winning the challenge and going to Sanoviv had a momentous impact on me. I no longer doubted that I could do it; I had won!
Although 49 pounds was a great victory for me, I was not content. I still had plenty of weight to lose. It was easy for me to continue what I was already doing. I had found great success in the RESET weight-management program and I realized that I could maintain the healthy lifestyle I had been practicing over the course of the 12-week challenge.
I continued to follow the RESET program once I returned home from my fantastic stay at Sanoviv. Over the course of just a few more months I lost an additional 46 pounds. I still have more weight to lose, but my mindset is different and so is my approach. I am no longer racing to a finish. I am working life long to my ultimate goals.
I figured as long as I am always moving in the right direction, then I'm doing pretty good. Although my weight has not changed since September of 2013, my body has. I have put more emphasis on sculpting. My motivation is practical strength to support my bucket list of adventures.
During the 2013 RESET Challenge I focused only on brisk walking as my exercise. Over time, that walking turned into jogging and then into running. I had found an activity that I became passionate about. I had never been a runner. In fact, I hated running. I can't emphasize enough the importance of finding an activity that you can get excited about. Being excited about a physical activity that gets you out the door and burning calories. Good eating is only one component. A person must move and exert energy to truly see change.
I am an adventurous person by nature. Prior to my weight loss, my weight held me back from participating in almost all outdoor activities. I no longer have this problem. A great weight has literally been lifted off me. The sky is the limit. I am free.
I am greatly motivated by opportunities, adventures, and experiences. I regret wasting my youth away to being a couch potato but, I am not wasting another moment on the past. My future is very bright. I have set many goals that I intend to accomplish.
Some goals I already have completed, like running a half marathon, climbing Angels Landing in Zion's National Park, and sail plane gliding. In 2014, I plan on running a full marathon, rafting a remote wilderness canyon for 10 days, and running to the summit and back of Southern California's tallest Mountain, a 11,500 foot elevation climb, in the same day.
Again, I am motivated by opportunities, adventures, and experiences. I am teachable and continue to learn about my body and about my health. I practice my healthy lifestyle every day, with the occasional splurge day.
I trust my health 100 percent to USANA and I use the USANA products every day.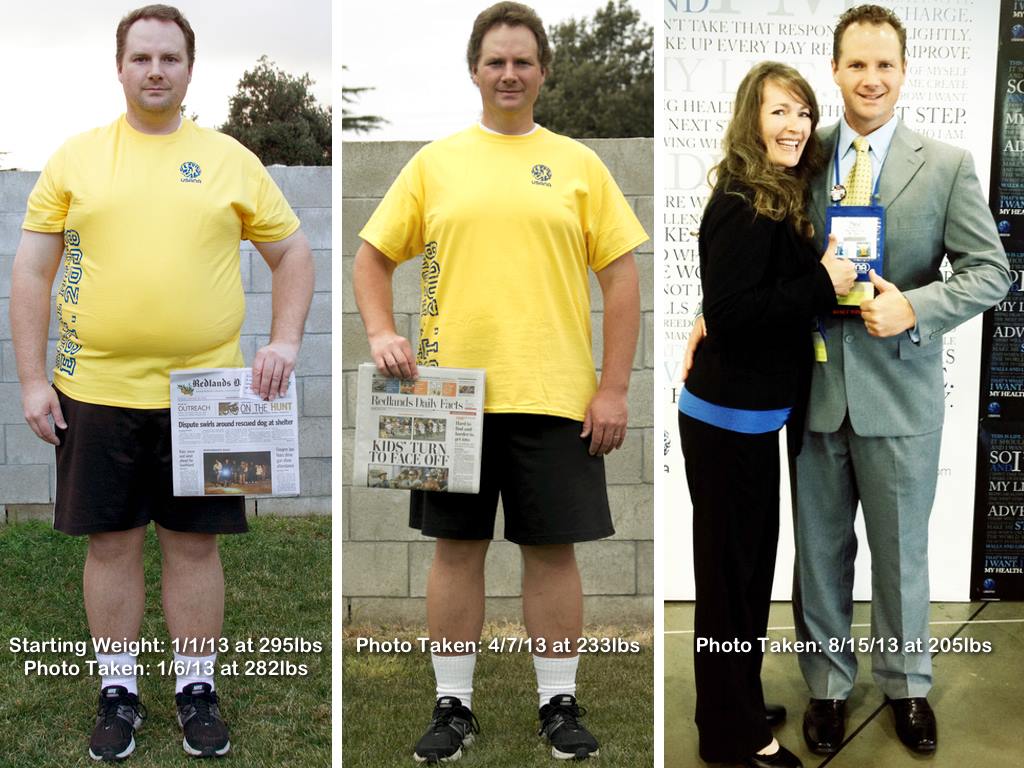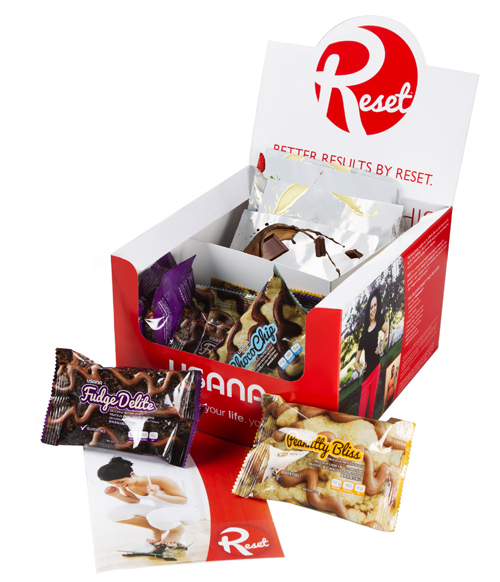 My top tips are:
Replace the foods you love with healthier low-glycemic versions
Get active and push harder
Drink lots of water
Use the USANA products every day.
Thank you USANA for the opportunity to participate in the RESET Challenge: Destination Transformation! It changed my life!"
Paul is an amazing example of what can happen when you make the commitment to get healthy!
Start Your Own Journey
Join Paul and #RESETNATION by opting in to the 2014 RESET Challenge. You're life is happening right now. Enjoy it!
*The RESET Challenge: Destination Transformation is open to residents of the United States, Canada, Australia, New Zealand and our European markets.
*Individual results may vary. RESET weight-management system lowers your daily caloric intake and recommends moderate exercise for best results. Average results are 4.5 lbs. in five days.
We're proud to bring you the freshest content on the web! Follow USANA on Twitter, like our USANA Facebook page and enjoy the latest videos on the official USANA YouTube channel.

Learn what USANA is doing to make the world a better place.
The future of personalized health and nutrition is now available with USANA's True Health Assessment.
https://whatsupusana.com/wp-content/uploads/2014/02/Paul-Reynolds-RESET-Challenge-Featured.jpg
900
1600
Jessica Reimer
http://whatsupusana.com/wp-content/uploads/2019/11/USANA_Logo_Black.png
Jessica Reimer
2014-02-21 08:00:50
2017-02-23 06:52:21
Where Are They Now? RESET Challenge Winner Paul Reynolds