Luol Deng: The Legacy of a Champion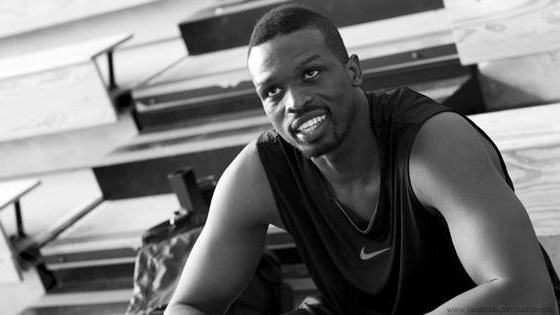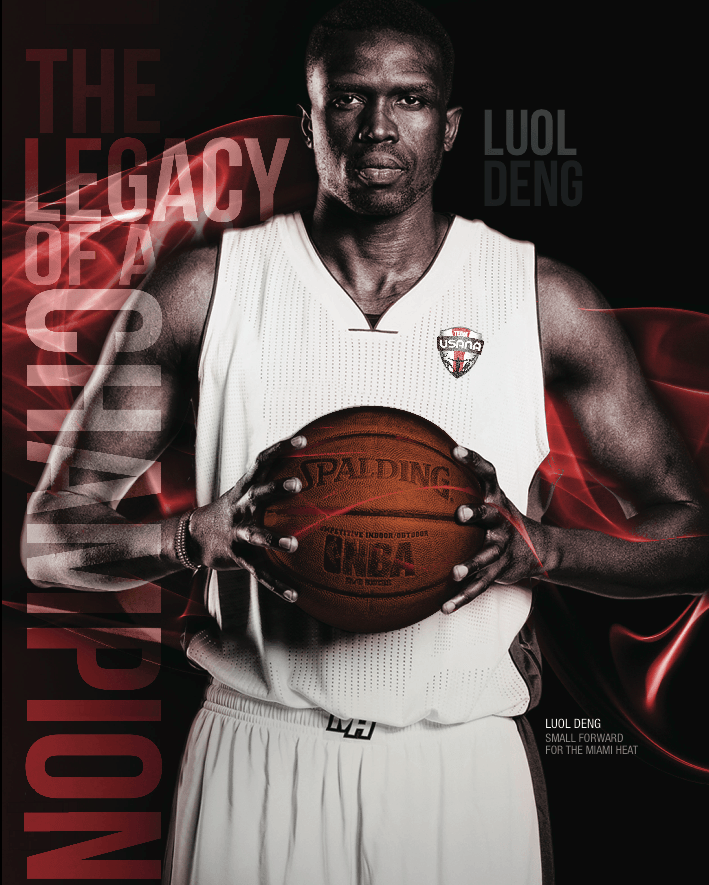 Two points.
That's what most people believe a surefire jump shot is worth in the National Basketball Association (NBA).
But for those who take more than just a casual interest in professional sports, a jump shot is worth more than a couple ticks on the scoreboard.
As ingenuous as it may appear on the surface, the game of basketball is far more complex than its restrictive definition implies: one team tries to stop the other team from putting a ball in a hoop.
For some, the act of preventing the "other guys" from scoring binds us together, uniting disparate views and perspectives under one common goal.
For others, watching a last-second drive to the hoop is an escape—a simple way to relieve the tension and stresses of the real world.
For two-time NBA All-Star and forward for the Miami Heat Luol Deng, a "simple" jump shot was a ticket to the life of his dreams.
Against All Odds
Luol's story is one of constant struggle countered by hope and perseverance.
One of nine children, he was born in South Sudan, a country ravaged by conflict and divided by political unease.
The Second Sudanese Civil War—a 22-year-long discord between the central Sudanese government and the Sudan People's Liberation Army—began in 1983, just two years before Luol was born. The resulting famine, disease and mass killings caused by the conflict spurred his family to flee, seeking asylum in Egypt.
This is where his family met former NBA player Manute Bol, a seven-foot, shot-blocking machine who would quickly become a major influence (second only to his father) on Luol's life and career.
In 1994, Luol found himself in the United Kingdom, developing his skills under the tutelage of legendary coach Jimmy Rogers with the Brixton Topcats.
As his talent and interest in the game continued to elevate, he was recruited by Blair Academy in New Jersey—a serendipitous twist of fate that would turn him into one of the most promising high school players in the country.
Luol graduated— a tremendous accomplishment for a refugee from Sudan—and chose to attend Duke University. The Blue Devils are known for their tenacity on the court and have jumpstarted the careers of several accomplished athletes, winning five NCAA National Championships along the way.
And, over the course of a single season, Luol's accomplishments would only further cement the Devils' legacy of award-winning basketball.
After becoming the 10th freshman in history to lead all rookies in scoring, rebounding and field goal percentage, he entered the 2004 NBA draft where he was selected as the No. 7 first round pick by the Phoenix Suns. He said goodbye to his alma mater and set forth on his own path toward greatness.
Now, after successful seasons with the Chicago Bulls and Cleveland Cavaliers, the 6-foot-9 forward is averaging nearly 15 points per game with the Miami Heat—a franchise also known for their ability to win—and has become the first NBA athlete to join Team USANA.
"Being a veteran in the NBA, it is very important for me to take care of my body. USANA is a well-trusted company that will help me stay in shape and continue my success in the league," says Luol.
Notable Highlights
Selected as an eastern conference NBA All-Star during the 2011-12 and 2012-13 seasons.
Selected to the NBA All-Defensive Second Team for the 2011-12 season.
Represented Great Britain as captain of the National Team and torchbearer in the 2012 London Olympic Games.
Ended career with the Chicago Bulls as 4th all-time leading scorer, behind Michael Jordan, Scottie Pippen and Bob Love.
Recipient of the 2006-2007 NBA Sportsmanship Award and NBA's Community Assist Award in April 2007.
Recipient of the Professional Basketball Writers Association's J. Walter Kennedy Citizenship Award for outstanding service and dedication to the community in 2014.
Looking Forward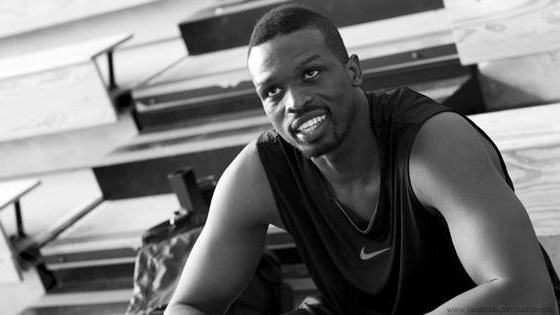 Throughout his life, Luol has persevered. He has overcome tremendous adversity and inspired millions as he defied expectations, and now makes it a point to give back to the communities that helped him get to where he is today, actively developing programs within The Luol Deng Foundation which uses basketball as tool to give hope to those in Africa, the United States and the United Kingdom.
These are the qualities Team USANA values.
These are the qualities of a champion.
Be sure to tune in and cheer Luol on this season as he and the Miami Heat kick off regular season play October 28 against the Charlotte Hornets. For a full schedule, click here.
*The mentioned athletes are either distributors or dedicated users who have received compensation for their partnership and/or complimentary USANA products.
We're proud to bring you the freshest content on the web! Follow USANA on Twitter, like our USANA Facebook page and enjoy the latest videos on the official USANA YouTube channel.

Learn what USANA is doing to make the world a better place.
The future of personalized health and nutrition is now available with USANA's True Health Assessment.
https://whatsupusana.com/wp-content/uploads/2015/10/1017576_644613702234492_824028434_n-1.jpg
315
560
Allie Henderson
http://whatsupusana.com/wp-content/uploads/2019/11/USANA_Logo_Black.png
Allie Henderson
2015-10-21 04:00:48
2016-01-21 15:22:25
Luol Deng: The Legacy of a Champion