USANA Accolades: International Love
September. A month filled with pumpkin spice lattes, cooler temperatures, and some post-convention calmness.
With that said, you may have noticed that August was a busy month for USANA. Not only did we celebrate our 20th year with an epic, iPad-infused convention, we also received several noteworthy awards. So let's recap everything that happened these past five weeks.
August Awards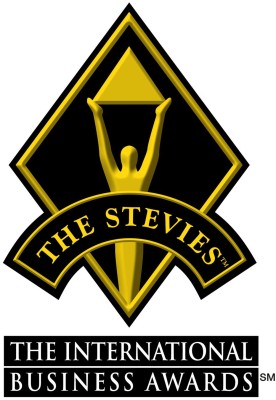 First came the International Business Awards (IBA). Similar to the 10 American Business Awards we received earlier this year, the IBA's recognize organizations and professional individuals for their achievements and contributions on a global scale. And for the first time in USANA's history, we were recognized in the following categories:
Then came the Australian Business Awards, which acknowledged us for our BiOmega Jr. (Best New Product) and Rev3 (Best Innovation/R&D) products. These awards are given to Australia's industry leaders for their innovative business processes, product development, enterprise, sustainability and overall business success.
Next, the Summit Marketing Effectiveness Award (MEA) bestowed us a silver award in the Consumer Products category for its RESET: Fueling Fit 2012 program. MEA awards allow advertising companies the opportunity to demonstrate their abilities to influence consumer's knowledge, attitudes and beliefs about a product or idea.
And last, but not least, USANA landed on Utah Business Magazine's Fast 50 list for the 4th consecutive year (2009-12). The program, which highlights the 50 fastest growing companies in Utah, is determined by evaluating a company's revenue growth and total revenue.
Now that the important stuff is out of the way, a little blurb about my first convention experience. Why? Because like Dave pointed out at USANA12, "People love talking about themselves."
I Was A Convention Newb
I've worked at USANA for about 10 months now, and the day I was hired I knew this years 20th International Convention was going to be BIG. What I didn't know was how much fun I was going to have or the opportunities that were going to come my way.
Throughout the four-day event, I was able to interact with some of our amazing Associates and influential speakers, hang out with my amazing co-workers, experience USANAfest to the fullest, help coordinate and host the Champions for Change 5K, and consistently work with outside media reps and our own social media team. I even chauffeured Olympians Conor Dwyer and Derek Parra in my 2001 Dodge Neon!
OK, so that last moment was more embarrassing than anything, but definitely memorable, to say the least.
Anyway, despite only sleeping a solid 12 hours that week and the ridiculous bags under my eyes (that's what make-up's for anyway), I wouldn't have changed anything about it. Convention exceeded my expectations, even though I knew what was going to be announced and how things would look, and I loved being part of it all.
To be surrounded by hundreds of people who genuinely enjoy what they do and the company they work for, for four straight days, is not something most people can say they've experienced.
My job is pretty awesome and I think most of us can agree that USANA is, too.
We're proud to bring you the freshest content on the web! Follow USANA on Twitter, like our USANA Facebook page and enjoy the latest videos on the official USANA YouTube channel.

Learn what USANA is doing to make the world a better place.
Discover what USANA products can do to boost your health today by taking this brief online Health Assessment.
https://whatsupusana.com/wp-content/uploads/2012/09/Accolades-Featured.jpg
360
640
Allie Henderson
http://whatsupusana.com/wp-content/uploads/2019/11/USANA_Logo_Black.png
Allie Henderson
2012-09-07 08:32:19
2012-09-07 10:53:50
USANA Accolades: International Love