Top 10 What's Up, USANA? Moments of 2013
I know I say it every year, and I believe this is the fifth year-end What's Up, USANA? review I've written. But each year it rings true: It will be hard to top this one, USANA!
Last December, I encouraged you to write down your goals for 2013 and work hard to achieve them. I promised I'd check back to see how you did.
So, how did it go?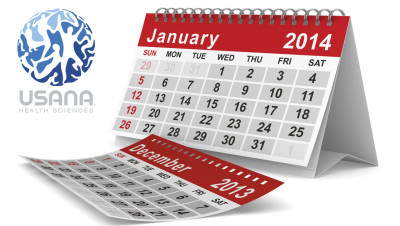 Did you accomplish everything you set out to accomplish? If so, congratulations!
If not, try to understand why you may have fallen short and regroup for 2014.
When the calendar page turns next week, it symbolizes a new beginning — a year filled with endless possibilities! Make sure you make the most of it. I'll check back in December 2014 to see how everyone did.
We at What's Up, USANA? have helped chronicle an amazing 12 months. In the past year, 40 bloggers have contributed to the blog, which is celebrating its fifth anniversary (and 1,800th post!)
Thank you for being an important part of What's Up, USANA? We wish you a happy, healthy and prosperous 2014.
Here's a look back at some of the more memorable moments from the past year.
Looking Back…
I present the following Top 10 What's Up, USANA? posts from the past year. Please note: This list is purely subjective. I didn't form a committee or anything and its contents constitute a mere fraction of the 300+ posts our incredible team of bloggers wrote this year. Also, some of the posts aren't single posts, but rather a series of posts about one topic.
But I think it's a strong list of some of the more memorable posts. Please feel free to add your favorites in the comments.
10. Real Life Super Hero Emerges at USANA's 5K (Aug. 24): It started out in much the same way as previous Champions for Change 5K events. But it ultimately took a scary turn. A runner collapsed near the finish line. And that's when Dr. Mehmet Oz — cardiothoracic surgeon and two-time Daytime Emmy Award-winning host of the three-time Daytime Emmy Award-winning The Dr. Oz Show — jumped into action.
9. Supplement Spotlight: 3 Things That Make the Essentials the Right Choice (Nov. 8): The right amounts, the right nutrients in the right balance and the right forms — that's what makes USANA's top-selling Essentials the right choice. Learn more about USANA products in the Supplement Spotlight series
8. Rev3 Energy® TV: Episode Six – Rev3 Goes to the Movies (May 1): If your favorite television show provided this much entertainment value, it would only broadcast one episode a year, too.
[youtube]http://www.youtube.com/watch?v=oSF7lFPqRN8[/youtube]
If you're unable to view the above video, please visit the USANA YouTube channel
7. USANA Helps Ronald Ellison Jr. Find His Voice and Hope for the Future (April 10): I'm a big fan of Celebrating Your Story, a regular blog series that strives to tell the stories of individuals accomplishing great things. This is perhaps the one I enjoyed most in 2013. I've had the honor of meeting Ronald, whose passion for helping others is extraordinary, and he's a shining example that the past doesn't have to define the future.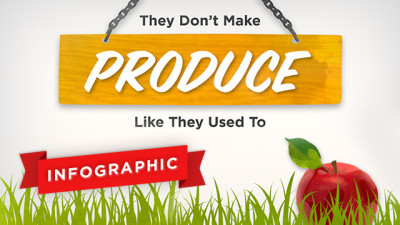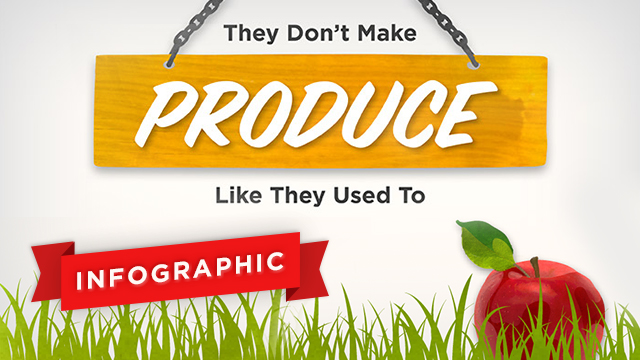 6. Is Your Food as Nutritious as You Think? (May 6): Infographics are among the most-read and most-shared posts on What's Up, USANA? This eye-opening graphic is the one that started it all. Be sure to check out the others.
5. RESET Challenge: Destination Transformation (Various): As we prepare for the 2014 installment of Destination Transformation, take a look at the inaugural challenge and marvel at the dedication and determination of the participants.
4. #USANA13 (August): You knew we had to save a place on the list for the most-social International Convention yet. For four days in August, thousands of our valued fans sent countless tweets, Facebook posts, Instagram photos, YouTube videos and more to let the world know that USANA is No. 1. And it's true: You can't top this.
3. Please Support Relief Efforts in Philippines (Nov. 13): When Super Typhoon Haiyan struck the Philippines, the USANA Family opened their hearts and their wallets to help those in need. Donations to the USANA True Health Foundation started arriving immediately, and to date you've helped raise thousands of dollars for Haiyan disaster relief efforts. The nation still needs our help. Here's where you can donate. Thank you.
[youtube]http://www.youtube.com/watch?v=ZboaVhbBb-U[/youtube]
If you're unable to view the above video, please visit the USANA YouTube channel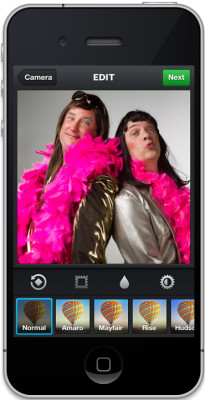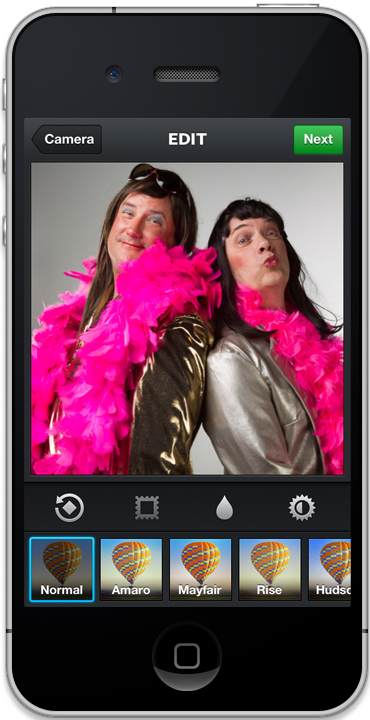 2. Gen Now Week/Summit (June): Generation Y — 76 million strong born between roughly 1980-2000 — is a powerful, tech-forward group. For a week leading up to the inaugural Generation Now Summit, in collaboration with the Communications team, we introduced you to several Gen Y leaders and provided readers with information about connecting with this important generation.
1. Tell Your USANA Story with Instagram (Feb. 12): 2013 may go down in history as "The Year of Instagram for USANA." Photos were flying from all corners of the globe, demonstrating that the photo-sharing site had struck a chord with USANA enthusiasts. What a great way to show off your USANA Lifestyle! In fact, since the campaign kicked off in February, you've uploaded more than 16,000 photos using the #USANAlifestyle hashtag.
By the Numbers
Here are the most-viewed posts in 2013*
And for a deeper dive into What's Up, USANA?, don't forget to check out some of our most popular categories and tags: Products, Video, Nutritionals, Why USANA? and Foods.
Made Possible by You, the Readers
I've mentioned this before, but I mean it. Thank you for reading What's Up, USANA? over the last year. I for one hope you continue to do so in 2014 (and perhaps entice a friend or two to stop by and see what's up).
We have a lot of great content planned for 2014, but in the comments, please feel free to let us know what you'd like to read about next year on What's Up, USANA? Oh, and don't forget to follow us on Twitter and like us on Facebook!
*of posts written between Dec. 27, 2012 and Dec. 25, 2013.
P.S. Don't forget to check back next week — we've got some exciting changes in store for What's Up, USANA?
We're proud to bring you the freshest content on the web! Follow USANA on Twitter, like our USANA Facebook page and enjoy the latest videos on the official USANA YouTube channel.

Learn what USANA is doing to make the world a better place.
The future of personalized health and nutrition is now available with USANA's True Health Assessment.
View Tim Haran's profile
https://whatsupusana.com/wp-content/uploads/2013/12/USANA-Year-in-Review-2013-Featured.jpg
725
1280
Tim Haran
http://whatsupusana.com/wp-content/uploads/2019/11/USANA_Logo_Black.png
Tim Haran
2013-12-27 06:00:26
2017-09-11 08:37:20
Top 10 What's Up, USANA? Moments of 2013