Top 10 What's Up, USANA? Moments of 2014
When the calendar page turns tomorrow, it symbolizes a new beginning—a year filled with endless possibilities.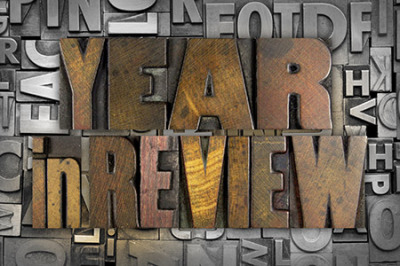 But today, we take a look back.
We at What's Up, USANA? have helped chronicle an amazing 12 months. In the past year, 40+ bloggers have contributed to the blog, which is celebrating its sixth anniversary (and 2,000th post!).
Thank you for being an important part of What's Up, USANA? We wish you a happy, healthy and prosperous 2015.
Here's a look back at some of the more memorable moments from the past year.
Looking Back…
I present the following Top 10 What's Up, USANA? posts from the past year. Please note: This list is purely subjective. I didn't form a committee or anything and its contents constitute a mere fraction of the 250+ posts our incredible team of bloggers wrote this year. Also, some of the posts aren't single posts, but rather a series of posts about one topic.
But I think it's a strong list of some of the more memorable posts. Please feel free to add your favorites in the comments.
10. Drink Up: 24-Hour Nutrimeal Challenge (March 16): A challenge that took social media by storm, Nutrimeal fans far and wide participated in what became a viral sensation. Did you participate?
9. RESET Challenge (Various): As we prepare for the third annual RESET Challenge, take a look at some incredible success stories from last year. #RESETnation
8. Purdy Proud: Star Shines on Stage & Snow (May 13): We had a lot of fun watching Dancing with the Stars this season, and a big reason for that was Amy Purdy. The daughter of USANA Associates, Amy wowed audiences weekly and advanced to the finals. Oh, and by the way, earlier in the year she picked up a bronze medal for snowboarding in the Sochi Paralympics.
7. Water Cooler Wellness: Are You 'Carb'ing Your Appetite? (Nov. 11): A new feature for us in 2014, Water Cooler Wellness — written by Nick Peterson — looked at ways entrepreneurs or everyday folks can get healthy — physically, financially and maybe even emotionally. I enjoyed learning all about carbohydrates in this post.
6. Infographic: The Glycemic Index Explained (June 16): This was the most-read infographic on What's Up, USANA? in 2014. Take a look to see why (and don't forget to share).
5. #USANA14 (August): A perennial Top 10 honoree, USANA's International Convention continues to get people talking. We love that much of the talk is happening on Facebook, Twitter, Instagram and other social networks.
4. From the USANA Test Kitchen (Various): Written in 2014 by Lisa Kuftinec and Missy Bird, this series continues to be one of the most popular features on What's Up, USANA?, and this year we delivered a dozen delicious (and healthy) recipes.
3. Bill Kurtis Tells a USANA Story (Nov. 4): If you missed any of the Celebrating Your Story posts this year, I encourage you to spend some time to read about these remarkable individuals. I would start with this one about television and radio personality, Bill Kurtis.
2. Express Your #USANAselfie (August): I mentioned last year that 2013 could be considered the Year of Instagram for USANA. This time around, I am declaring 2014 the Year of the Selfie. You couldn't log on to a social site without spotting a selfie. We kept the selfie train on track by asking attendees at #USANA14 to express their #USANAselfie. And you did. Oh boy, did you!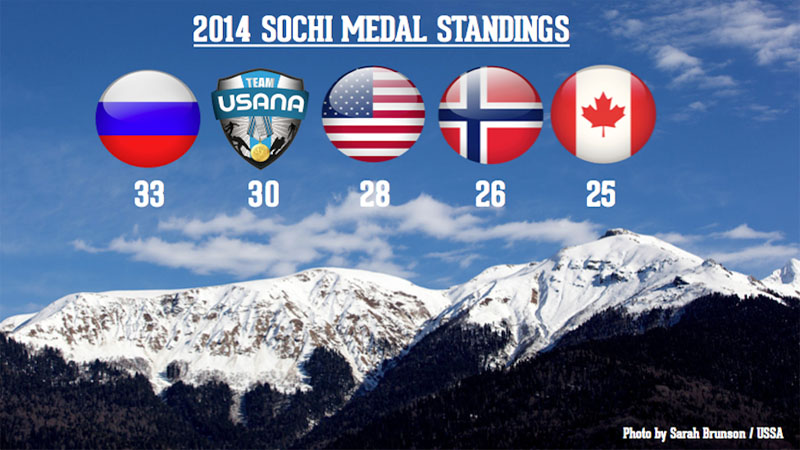 1. Sochi Winter Games (February): This shouldn't be a surprise. The talented Team USANA—700+ athletes strong—sent a contingent to Sochi for the 2014 Winter Games. The athletes returned with an astonishing 30 medals! If Team USANA were a country, it would have finished second in the overall count. Plus, the team tied Russia for most gold medals with 13!
By the Numbers
Here are the most-viewed posts in 2014*
And for a deeper dive into What's Up, USANA?, don't forget to check out some of our most popular categories and tags: Products, Video, Nutritionals, Why USANA? and Foods.
Plus, if you're looking for our top posts by fitness expert Obi Obadike, look no further.
Made Possible by You, the Readers
I've mentioned this before, but I mean it. Thank you for reading What's Up, USANA? over the last year. I for one hope you continue to do so in 2015 (and perhaps entice a friend or two to stop by and see what's up—or maybe even subscribe).
We have a lot of great content planned for 2015, but in the comments, please feel free to let us know what you'd like to read about next year on What's Up, USANA? Oh, and don't forget to follow us on Twitter and like us on Facebook!
*of posts written by staff bloggers and published between Dec. 26, 2013 and Dec. 25, 2014.

We're proud to bring you the freshest content on the web! Follow USANA on Twitter, like our USANA Facebook page and enjoy the latest videos on the official USANA YouTube channel.

Learn what USANA is doing to make the world a better place.
The future of personalized health and nutrition is now available with USANA's True Health Assessment.
View Tim Haran's profile
https://whatsupusana.com/wp-content/uploads/2014/12/Top-10-of-2014-01.jpg
900
1600
Tim Haran
http://whatsupusana.com/wp-content/uploads/2019/11/USANA_Logo_Black.png
Tim Haran
2014-12-31 08:00:25
2017-09-11 08:33:41
Top 10 What's Up, USANA? Moments of 2014