USANA 2012: Reflecting on an Incredible Year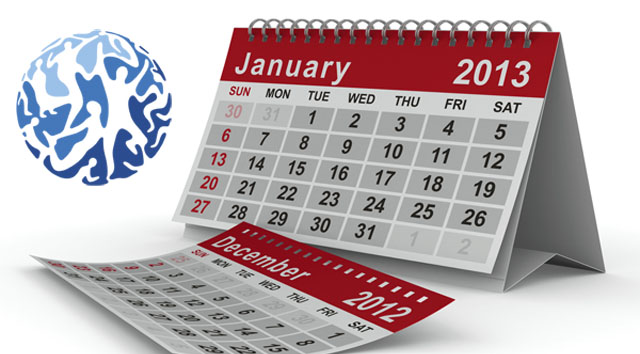 This time tomorrow, 2013 will be upon us. When the calendar flips, we embark on a new year filled with hopes, dreams, and endless possibilities.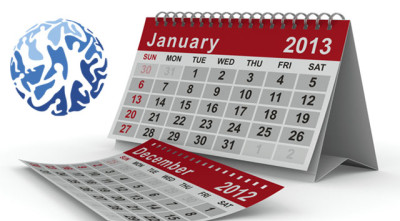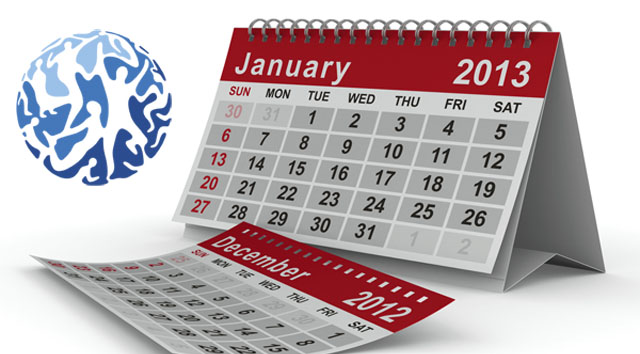 I'm sure many of you have already taken a moment or two to reflect on 2012. This probably goes without saying, considering our entrepreneurial-minded audience, but take some time write down goals for 2013 and work hard to realize them. What is it that drives you? How are you going to turn dreams into reality?
We'll check back on Dec. 31, 2013 to see how it went.
Above all, we're wishing you a healthy, happy, and prosperous year. And don't forget to take your vitamins. 🙂
Looking Back…
But before we bid adieu to 2012, here are a few highlights — from a USANA social media perspective — that helped make the past 12 months so remarkable.
It truly was an incredible year for USANA, which unveiled a fresh, new look. And for What's Up, USANA?, which did the same.
As a company, USANA won an impressive 89 awards in 2012. For the social media team, we were either a finalist or winner of 16 awards.
Through it all, we couldn't have done it without you!
The video below shows a mere slice of the excitement we experienced in 2012.
[youtube]ovqKPyy1ukQ[/youtube]
If you're unable to view the video, please visit the USANA YouTube channel.
To complement the video, I present the following Top 10 What's Up, USANA? posts from the past year. Please note: This list is purely subjective. I didn't form a committee or anything and its contents constitute a mere fraction of the 400+ posts our incredible team of bloggers wrote this year.
But I think it's a strong list of some of the more memorable posts. Please feel free to add your favorites in the comments.
10. London 2012: Congratulations Team USANA! (Aug. 13): More than 600 elite athletes trust their health to USANA, and more than a handful of those athletes competed at the 2012 London Games. Team USANA competitors even won three gold medals!
9. 7 Steps to 'The Best You' (June 22): Jen Groover, a top media mogul, business expert, and USANA spokesperson, took USANA on a transformational journey through her Best You Challenge this summer. Here's how it all started.
8. USANA Incentive Trips (Various): Needless to say, USANA went places in 2012. From Los Cabos to Hawaii to Paris to the Dominican Republic, USANA rolled out the red carpet and provided first-class amenities to dozens of top leaders.
7. USANA Unveils True Health Foundation (March 8): USANA's new charitable foundation aims to offer basic necessities, such as nutrition, clothing, shelter, medical assistance and health education to those who are suffering or in need. Read all about its impressive first year.
6. Bradley's Stunning Upset Highlights Big USANA Fight Weekend (June 12): The bright lights of Las Vegas shined brightly on Team USANA during one magical weekend in June. Timothy "Desert Storm" Bradley notched a split-decision victory over Manny "Pac-Man" Pacquiao. The night before, Team USANA's Mike Lee kept his undefeated record intact with a unanimous decision victory.
5. The Health & Happiness Summit: A Show Like No Other (Feb. 27): USANA's new relationship with Dr. Mehmet Oz and HealthCorps took center stage for a pair of events in 2012. In addition to the spectacular Health and Happiness Summit with Dr. Mehmet Oz on Feb. 25, we also presented a star-studded lineup at the USANA Healthy Living Summit in April.
4. Meet the New USANA. It's All About You (Aug. 16): USANA's real strength is you. Read more about how the company's large-scale rebranding initiative aims to place the focus squarely on the individuals who matter most.
3. USANA @ 20 (March-August): As part of our yearlong 20th anniversary celebration, we produced a series of blog posts celebrating USANA's greatness.


2. Selfless Act Paying Traci Castañeda Back in Unexpected Ways (Dec. 4): As part of USANA's personalization initiative, we've enjoyed sharing inspiring stories via the Celebrating Your Story series. The series, penned primarily by Social Media Specialist Jessica Whiting, introduces readers to incredible individuals. Perhaps no story is more inspiring than that of Traci Castañeda.
1. USANA12 (August): The 2012 USANA International Convention — a celebration 20 years in the making — proved to be a must-attend event. Relive all the glory.
By the Numbers…
Here are the most-viewed posts in 2012*
*of posts written between Jan. 1, 2012 and Dec. 26, 2012.
Made Possible by You, the Readers
I've mentioned this before, but I mean it. Thank you for reading What's Up, USANA? over the last year. I for one hope you continue to do so in 2013 (and perhaps entice a friend or two to stop by and see what's up).
We have a lot of great content planned for 2013, but in the comments, please feel free to let us know what you'd like to read about next year on What's Up, USANA? Oh, and don't forget to follow us on Twitter and like us on Facebook!
Happy New Year, everyone! We'll see you in 2013!
We're proud to bring you the freshest content on the web! Follow USANA on Twitter, like our USANA Facebook page and enjoy the latest videos on the official USANA YouTube channel.

Learn what USANA is doing to make the world a better place.
View Tim Haran's profile
https://whatsupusana.com/wp-content/uploads/2012/12/2012-Year-in-Review-USANA-640.jpg
354
640
Tim Haran
http://whatsupusana.com/wp-content/uploads/2019/11/USANA_Logo_Black.png
Tim Haran
2012-12-31 08:45:18
2017-09-11 08:46:33
USANA 2012: Reflecting on an Incredible Year