These Athletes Are Coming to #USANA14, Are You?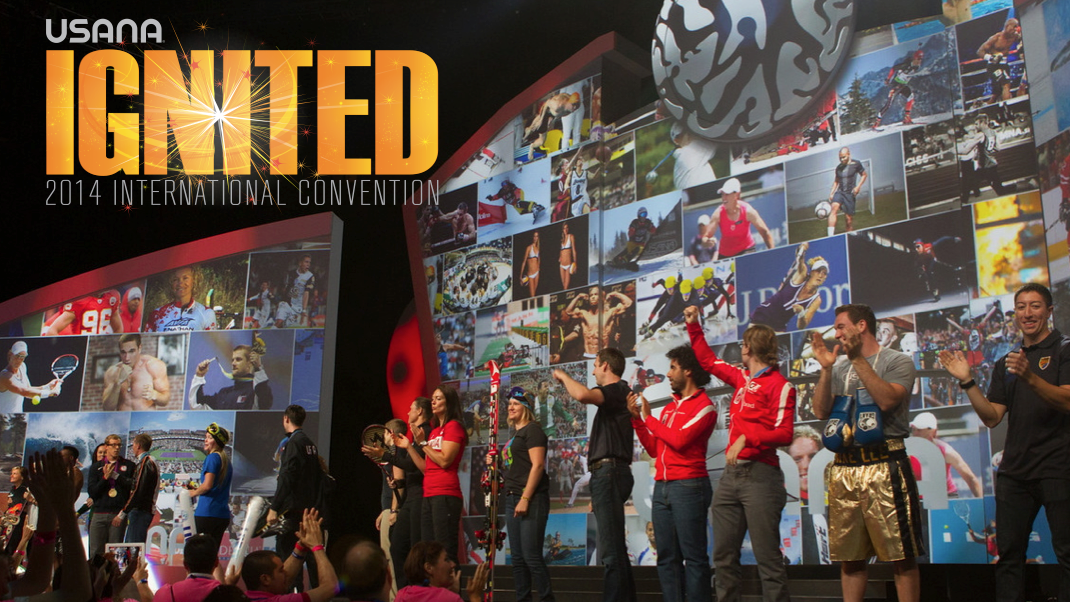 USANA's International Convention is less than a week out and if you're anything like me, you're counting down the days, hours and minutes until USANA's biggest party hits downtown Salt Lake City.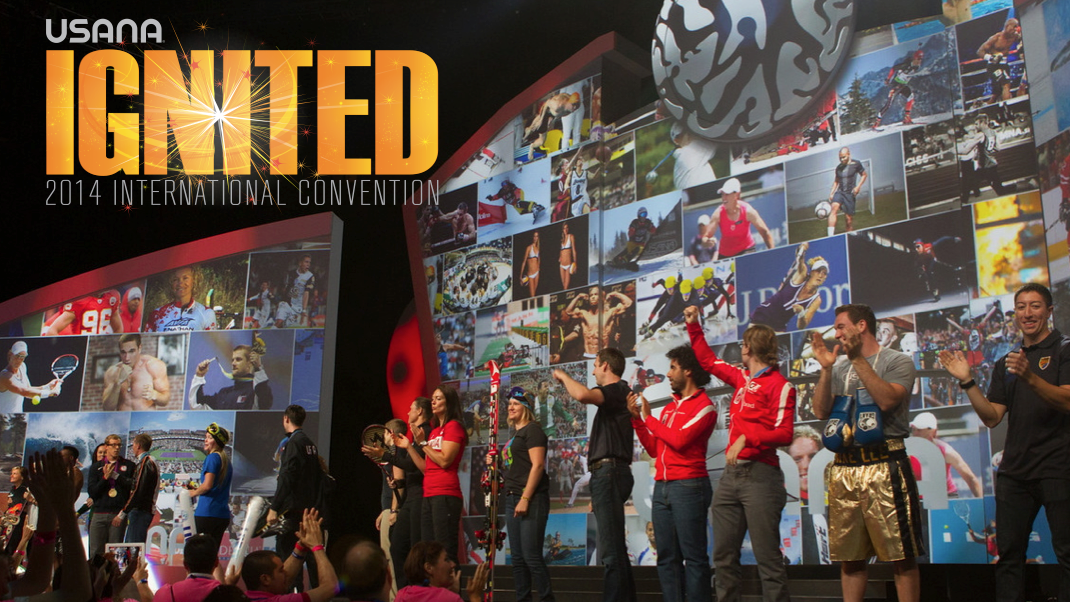 With an exceptional speaker lineup, a highly anticipated awards show and a slew of exciting announcements on the docket, how could you not be? And if those reasons weren't enough to make #USANA14 the event of the year, make sure you add an Olympian-filled athlete segment to your list of things to see while you're here.
Team USANA Takes Over
With more than 700—yes, seriously—world-class athletes trusting their health and careers to USANA, they understand that nutrition plays a large role in helping them stay ahead of their competitors, and they want you to understand too. And that's where the Convention stage comes into play.
Last year, we heard the inspirational testimonies of five-time winter Olympian Billy Demong, six-time X-Games medalist Grete Eliassen and WNBA Hall-of-Famer, Jennifer Azzi, and you can bet this year's lineup will be just as motivational.
While I don't want to give away the names of who will grace the stage this year, I will give hints! You just might get to see a two-time gold medalist hockey player, bronze medalist speedskater, a historic women's ski jumping trio, and more!
If that wasn't enough, a handful of Team USANA's finest will be holding some autograph signing sessions between the hours of noon and 2pm in the Salt Palace. So if you're available—and at #USANA14— head to the Convention Store for your chance to meet some of Team USANA's biggest names!
Team USANA is comprised of athletes from all over the world that represent a few dozen different sports, but they all have one thing in common—USANA. So don't miss out on Friday's afternoon session and what some might call the most exciting part of Convention! Don't believe me? Guess you'll just have to take my word for it—which you should, since I'm BFF's with the athlete department.
See you there!
ICYMI
Austin Trout (26-2) is stepping back in the ring August 22 to face Daniel Dawson (40-3) in his first fight of the year. The 12-round fight will be live on ESPN2 as part of the ESPN Friday Night Fights season finale. Wishing Austin the best! #TroutNation
Earlier this month, three members of Team USANA's international roster took home some hardware at the 2014 Commonwealth Games—a British sports contest held every four years involving participants from countries of the British Commonwealth—in Glasgow, Scotland. New Zealand's Gillies Kaka took home a silver medal with the New Zealand Rugby Sevens Team while gymnast David Bishop, secured bronze in the men's floor competition. Canadian gymnast, Nathan Gafuik, also helped his team win bronze in the men's team final. That will go nicely with his gold Commonwealth medal from 2010!
The final Grand Slam of the season is here and all seven of USANA's WTA Brand Ambassadors will be vying for the title. The U.S. Open begins August 25 and runs through September 8 so be sure to watch the matches live on ESPN or follow along on our social sites for updates on how our ambassadors fair. Best of luck ladies!
Follow Us!
Be sure to follow USANA Athletes on Facebook,and @TeamUSANA on Twitter and Instagram for the latest information about your elite USANA's athletes and behind-the-scenes coverage of #USANA14.

*The mentioned athletes are either distributors or dedicated users who have received compensation for their partnership and/or complimentary USANA products.
We're proud to bring you the freshest content on the web! Follow USANA on Twitter, like our USANA Facebook page and enjoy the latest videos on the official USANA YouTube channel.

Learn what USANA is doing to make the world a better place.
The future of personalized health and nutrition is now available with USANA's True Health Assessment.
https://whatsupusana.com/wp-content/uploads/2014/08/Screen-shot-2014-08-14-at-3.59.35-PM.png
602
1070
Allie Henderson
http://whatsupusana.com/wp-content/uploads/2019/11/USANA_Logo_Black.png
Allie Henderson
2014-08-21 08:00:04
2017-02-22 10:54:28
These Athletes Are Coming to #USANA14, Are You?