Charitable Giving: Giving Back During the Holidays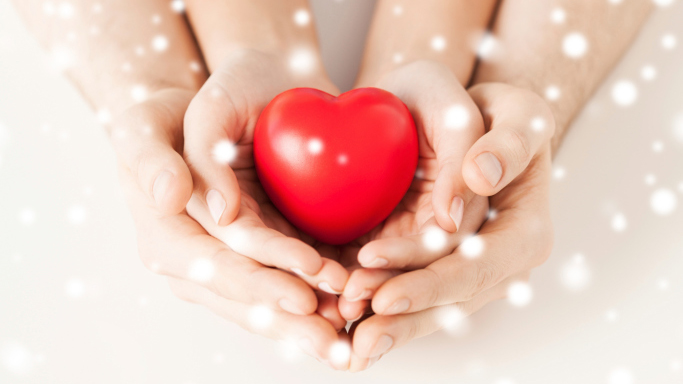 Changing lives and helping those around us is what USANA does. Giving back and taking steps to make the world a healthier and happier place is the foundation on which the company is built.
With the holidays upon us, giving to those less fortunate is top of mind (take a look at this blog post by Sarah Flinn). Social media allows me to catch a glimpse of the good that is taking place all over the world thanks to the generous USANA family.
Here are a few things that have caught my eye at a corporate level, but I would love to hear what you, our wonderful readers, are doing to give back during the holidays. Please let me know in the comments.
Turkey Trot
USANA employees helped usher in the holiday season with a Turkey Trot 5K in early November, capping a food drive that netted more than 1,000 pounds of food for the Utah Food Bank.
As a bonus, What's Up, USANA?'s own Nick Peterson — The Gobbler — made headlines after running the race in a festive turkey get-up (this is a good photo right here)!
In Memory of Majid
The USANA Family lost one of its true leaders earlier this month when Majid Mokhbery, a Diamond Director in Southern California, passed away.
The Mokhbery Giveback Foundation has been created on behalf of Majid's vision to support those who are struggling and in need of a helping hand. Proceeds benefit the USANA True Health Foundation.
Teaming up with CPK
The USANA True Health Foundation in November teamed up with a local California Pizza Kitchen to help those in need. Over the course of a week the restaurant sold $2,000 in gift cards, with 10 percent of proceeds going directly to the True Health Foundation. "Thank you so much for allowing us to contribute to our community," a CPK representative wrote.
O Christmas Tree
Up until recently, a beautiful Christmas tree stood in the Home Office lobby. But thanks to some generous donations from employees, it now will have a cozy home for the holidays. The tree was the prize for a silent auction, with all proceeds benefiting the USANA True Health Foundation.
Helping Our Neighbors
We love being able to help out our neighbors down the street — the students at Kennedy Junior High (you might remember the student body officers helped judge our Halloween costume contest this year).
Poinsettias have filled the USANA hallways leading up to the holidays, and employees were encouraged to purchase the plants to take home, with proceeds benefiting Kennedy.
A Giving Tree was also set up in the Home Office lobby for employees to donate gifts to help make three families' holidays a little brighter.
Throughout the year, the USANA Family helped the Kennedy community in the form of donated office supplies and winter coats, as well as sponsoring scholarships, partnership awards for teachers and a teacher appreciation dinner.
Various fundraisers — from a 5K to a golf tournament to a book fair to Mustache May — were held to support the kids of Kennedy, but the events also served to bring the USANA Home Office community together to have some fun.
Side note: Just last week, the school's choir and jazz band stopped by the Home Office to perform, as it does every year. It was great!
Making a Difference
Here's a recent radio interview in which Angie Larsen, USANA's senior manager of corporate relations, discusses how USANA offers worldwide assistance and local opportunities to make a healthy difference in your life.
Breakfast with the Usanimals
It's easy to donate to the USANA True Health Foundation, and we especially appreciate the Associates who have added a monthly donation to their Auto Order.
For those who have made a monthly contribution, how are you enjoying Breakfast with the Usanimals? We'd love to see a photo of you and your family reading it!
Giving Tuesday
Giving Tuesday, which took place on Dec. 2, aimed to help us as consumers take a step back from the hustle and bustle of our shopping and remind us of the season's true meaning. But giving to others needn't be reserved for a single Tuesday in December. It can happen at any time.
Giving Toward Rebuilding Efforts

Following the devastation of Hurricane Odile in September, the USANA True Health Foundation, partnering with the Mexican Red Cross, donated $25,000 to assist in the rebuilding efforts in Cabo San Lucas. "Thank you for your support that makes this work possible," wrote Elaine Pace, president of the USANA True Health Foundation.
As you spend time with your loved ones this holiday season, give thanks and remember those who are less fortunate.
We're proud to bring you the freshest content on the web! Follow USANA on Twitter, like our USANA Facebook page and enjoy the latest videos on the official USANA YouTube channel.

Learn what USANA is doing to make the world a better place.
The future of personalized health and nutrition is now available with USANA's True Health Assessment.
View Tim Haran's profile
https://whatsupusana.com/wp-content/uploads/2014/12/charitable-giving.jpg
384
683
Tim Haran
http://whatsupusana.com/wp-content/uploads/2019/11/USANA_Logo_Black.png
Tim Haran
2014-12-19 08:00:58
2017-09-11 08:33:43
Charitable Giving: Giving Back During the Holidays