USANA Athletes: New Year = New Ambassadors, Records & More!
While most of us took time off during the holiday season, and lounged around the house, our USANA athletes were working harder than ever all over the globe. So let's jump right into it and see how members of Team USANA ended 2012 and rang in the New Year.
New Year, New WTA Ambassador!
The 2013 WTA season is well under way, and exciting things are already taking place with USANA's Brand Ambassadors.
If you haven't heard the news yet, 19-year-old tennis phenom Sloane Stephens has signed on as our newest brand ambassador and we couldn't be more excited! Not only did she end the 2012 season ranked No. 38, becoming the youngest-ranked player in the year-end Top 50, she recently made it to the quarterfinal round of the Brisbane International (falling to Serena Williams) and the semifinal round of the Moorilla Hobart International (falling to Elena Vesnina). She was also recently named ESPN's NEXT in tennis!
Sloane will next compete at the Australia Open alongside fellow USANA ambassadors Sam Stosur, Liezel Huber and Zheng Jie on Jan. 14.
Want to learn more about the up-and-coming star? Check out this fun read on Tennis Now and follow her on Twitter, @sloanetweets!
Fresh Off The Slopes With USSA 
Last month the USANA Ski and Snowboardcross Cup took place in Telluride, Colo., and I'm hoping you set your DVR to record the event. Not only were you able to see some of our USSA athletes in action and USA's Seth Wescott win the men's SBX, you likely saw the commercial we aired. However, if you missed it (you shouldn't have) here it is.
[youtube]http://www.youtube.com/watch?v=8h_1hZI0CRk&list=PL7BF2FB38CA27C094[/youtube]
We also introduced USSA athletes Grete Eliassen, Billy Demong, Bryan Fletcher and Taylor Fletcher as some of our newest brand representatives, who have since returned to the slopes.
Billy and the Fletcher brothers headed to Schonach, Germany, last week to compete in the FIS Nordic World Cup and made their first team podium appearance in a World Cup relay, in U.S. history!
Grete headed to Copper Mountain earlier this week for the Visa U.S. Freeskiing Grand Prix, to kick-off her first event of the season. The tournament, which started on Wednesday, ends today and will air on NBC on Jan. 12 at 2 p.m. EST.
Next up, the USSA heads to Lake Placid for the USANA Freestyle World Cup! Mark your calendars and set your DVR one more time because the three-day event will be broadcast Jan. 20 on NBC at 3 p.m EST.
Women's Ski Jumping Europe Bound
The WSJ-USA ladies started their New Year by heading to Germany for the first World Cup event of the year and began competition last weekend in Schonach.
After two-days of jumping, Sarah Hendrickson landed in fifth place, Lindsey Van in 14th. Abby Hughes in 23rd, Alissa Johnson in 34th, Jessica Jerome in 44th and Nina Lussi in 45th. The girls will hit the slopes again this weekend in Hinterzarten.
Hendrickson and Lussi will also represent Team USA in Liberec Czech Republic, on Jan. 20, for the 2013 FIS Junior World Championships, alongside teammates Emilee Anderson and Manon Maurer.
Left Turns Only
U.S. Speedskating ended the year by hosting the U.S. Long Track and Short Track Speedskating Championships at the Olympic Oval in Salt Lake City, where several National Records were set!
Long Track

Heather Richardson owned the ice, setting three National Records and qualified for the World Sprint Championships taking place Jan. 26 – 27 in SLC:

1500m with a time of 1:53.84
1000m with a time of 1:13.52
500m with a time of 37.34, setting the fastest 500m in the world, this season.

Jonathan Kuck and Maria Lamb were named National Allround Champions.
Emery Lehman and Jilleanne Rookard took home silver honors.
Patrick Meek and Petra Acker earned bronze.
Short Track

Lana Gehring and J.R. Celski emerged as the 2013 U.S. Short Track National Champions and were named to the World Cup team.
Chris Creveling and Emily Scott placed second.
Jeff Simon and Alyson Dudek rounded out the top three positions.
The LT team heads to Calagary next week to compete in the Essent ISU Long Track World Cup No. 6.
USANA Swimmers Make A Splash!
London gold medalist, Conor Dwyer ended the year by winning a gold medal at the 2012 FINA World Short Course Championships in Istanbul, in the 800m free relay with Michael Klueh, Matthew McLean and Olympic teammate Ryan Lochte.
The Chicago native also earned his first individual international medal in the 200m free, taking home bronze with a time of 1:43.78, and helped Team USA bring home the Championship trophy. (Photo above)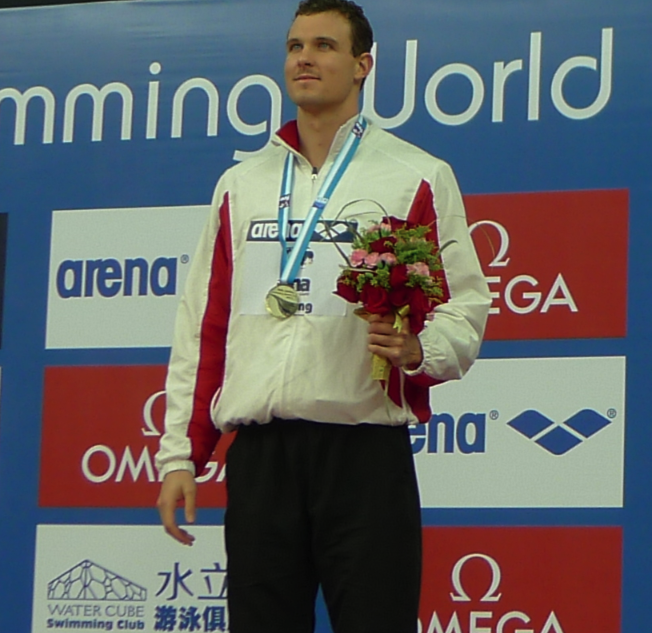 Trinidadian George Bovell closed out the 2012 season by bringing home the first World Championship swimming medal in T&T history!He secured a bronze finish in the 100m individual medley, in Istanbul, with a time of 51.66.
George then headed to St. Petersburg to compete in the prestigious International Vladimir Salnikov Cup, where he secured gold and silver honors in the 50m free!
Follow Us!
For the latest news about our USANA athletes, make sure to follow us on Twitter (@TeamUSANA) and Facebook! 
We're proud to bring you the freshest content on the web! Follow USANA on Twitter, like our USANA Facebook page and enjoy the latest videos on the official USANA YouTube channel.

Learn what USANA is doing to make the world a better place. 
Discover what USANA products can do to boost your health today by taking this brief online Health Assessment.
https://whatsupusana.com/wp-content/uploads/2013/01/Screen-shot-2013-01-10-at-11.10.25-AM-e1357842411601.png
429
763
Allie Henderson
http://whatsupusana.com/wp-content/uploads/2019/11/USANA_Logo_Black.png
Allie Henderson
2013-01-11 08:30:52
2013-01-28 14:21:29
USANA Athletes: New Year = New Ambassadors, Records & More!